Sepp Blatter just announced that he is resigning as president of FIFA amid all the corruption controversy, and called on FIFA to act "as soon as possible" to elect a new president.
He was re-elected last week despite all the arrests relating to the scandal, but most people guessed he wouldn't be long for the position anyway.
Featured Image VIA
He said:
I am very much linked to Fifa and its interests. Those interests are dear to me and this is why I am taking this decision. What counts most to me is the institute of Fifa and football around the world.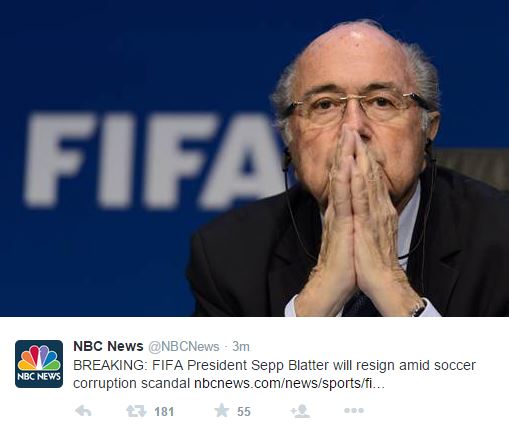 Sure mate, like this was 100% your choice. Not sure if the police are now closing in on him or if some new evidence has come up against him or if he knew he was doomed himself even a few days ago when he got re-elected, but I'm sure everyone agrees this is for the best.
Chances the 2018 World Cup gets held in England now? It's looking good.