In the latest incident to highlight how stupid and surprisingly dangerous taking selfies can be, a 126-year-old statue of a Portuguese king has been destroyed after a guy tried to climb up it to get a selfie.
Featured Image VIA
The unnamed man toppled the statue of Dom Sebastiao – a 16th century Portuguese King – as he climbed up it and it fell to the ground, smashing on impact. It happened on Tuesday night just before midnight as the dude climbed up into the alcove where the statue sat just outside the Rossio railway station in central Lisbon.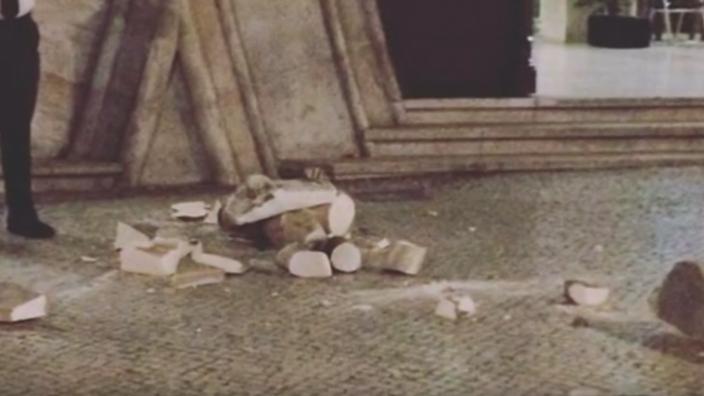 The statue is actually a protected monument, so it looks like this dude is going to be in some deep shit. He realised this too as he tried to flee from the scene but was eventually picked up by the cops. Good to see that when someone is committing major crimes like destroying a statue, then the cops are quickly on the scene.
The guy will appear in court at a later date but there's no indication of what will happen to him. Hopefully he'll go to jail because it really would be good to see someone go to jail for taking a selfie wouldn't it?
For more dangerous selfies, check out this kid who died taking one.