It was almost inevitable that more people were going to come forward accusing Kevin Spacey of sexual assault after Anthony Rapp did so over the weekend, and now the first of those has stepped up in the form of filmmaker Tony Montana.
Featured Image VIA
Montana is a filmmaker (also not sure if it's actually his real name given that it's also the name of 'Scarface' in the 1983 Al Pacino movie) who claims he was editing a documentary at the LA hotspot Coronet Pub in 2003. Here's what he said went down:
I went up to order a drink and Kevin came up to me and put his arm around me.

He was telling me to come with him, to leave the bar.

He put his hand on my crotch forcefully and grabbed my whole package.

He was drunk and then told me that 'This designates ownership.'

I put my hand down and turned his thumb back to get his hand off it.

I paid for my drink and got away from him.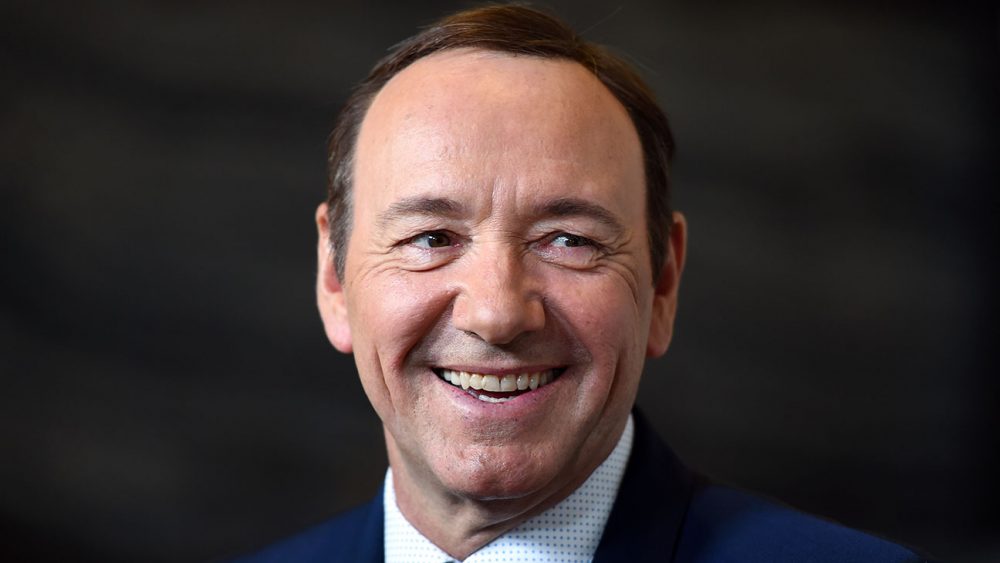 He then followed me into the restroom.

I backed him out the door and I pushed him.

One of his friends was in line and I said, 'It's time to take your boy home'.

They all ended up leaving.

I never talked to anyone about it except for therapists.

I had PTSD for six months after. It was an emasculating thing for someone to do to me.

Whenever I went to the bar I would see if he was there or have my back against the wall.

This wasn't something people were talking about openly. It still feels awkward. I still feel what I felt then.

I put it into the back of my mind until I saw him come forward. When you're trying to accomplish something in the industry, you have things that inspire you, that can help move you forward.

You have set backs and haunted experiences. No matter what happens you have to keep going.
Ugh, sounds like another mortifying experience for the guy involved. I can just imagine Spacey looking in his face whilst he's grabbing Montana's dick saying, "this designates ownership," in his best Frank Underwood voice. Gives me the shudders.
I expect many more of these stories to come out over the coming days and weeks, I doubt it's the last we've heard of it all. Whether anything actually happens to Spacey though is anyone's guess – I'm thinking it probably won't though.
In case you missed it, check out how creepy his Oscar winning speech is now it's viewed in hindsight. A wonderful thing, sure.