The world is still in shock from the alleged allegations against Kevin Spacey involving the sexual abuse of a 14-year-old boy 30 years ago and the story continues to develop, with many finding his Oscar winning portrayal of dissatisfied middle aged man Lester Burnham in 1999 film 'American Beauty' a little too close to the bone given the recent revelations.
Featured Image VIA
In case you somehow missed it, American Beauty sees Spacey play a man who becomes obsessed with his teenage daughter's friend and embark on a quest to have sex with her. Whilst this may seem creepy and bordering on paedophilia now, back then Burnham was widely seen as relatable by many in his quest to break free from the shackles of middle class suburbia.
What's perhaps even more disconcerting is that many people are now looking at Spacey's speech when he received the Best Actor award at the Oscars that year and feeling creeped out as he drew comparisons between himself and Lester, in particular this section: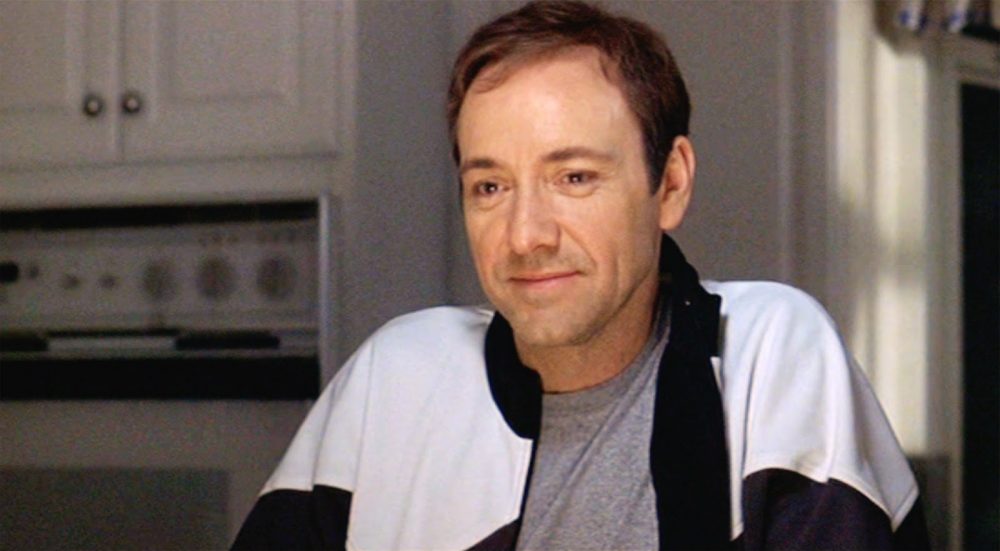 To my friends, for pointing out my worst qualities. I know you do it because you love me, and that's why I love playing Lester, because we got to see all of his worst qualities and we still grew to love him.

This movie to me is about how any single act by any single person put out of context, is damnable.

But the joy of this movie is that it is real beauty, and we found real beauty in this extraordinary script by Alan Ball.
Yeah, I'm not really sure if we can read too much into that as it seems like a bit too much of a stretch to think that he was referencing his own potential paedophilia in an Oscar acceptance speech that millions of people would see. But still, looking back on it now the whole situation is pretty icky. There's definitely going to be more developments on this in the coming weeks and I've got no idea where it's gonna go. Only hope we don't find out more gross stuff about Spacey's past, but I doubt that's going to be the case.
For Spacey's original attempt at an apology, click here. Guy is definitely trying to cover stuff up.