We've been waiting almost two years for a new series of Peaky Blinders but the good news is that we're not only getting the first episode of season five next week, but the second one will follow it the day after as well.
Featured Image VIA
The new season premiere will be shown on Sunday night at 9pm on BBC One – the show is so successful it's made the switch from BBC Two to BBC One, only the fourth television programme in history to do this – and the second episode will be shown on bank holiday Monday at the same time. The BBC have also released the episode summaries for each one too, which you can read below.
Obviously there are some minor spoilers here, so if you're worried about that thing then please don't bother continuing: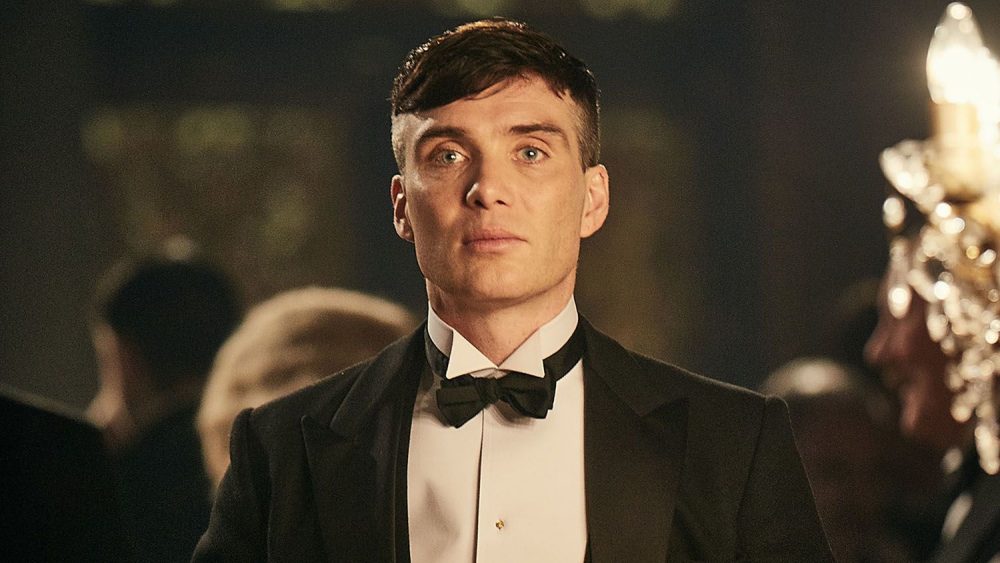 Black Tuesday: The Shelby family have dispersed: Michael is living at Shelby Company headquarters in Detroit, while Aunt Polly is holed up with a pilot in Monte Carlo. But the family are quickly brought back together when news of the Wall Street Crash hits and its implications for the family business become clear.

Meanwhile, Tommy's political career is going from strength to strength; he gives a rousing speech in the House of Commons. It's not long, however, before ghosts from Tommy's past threaten to undermine his position.

Black Cats: Tommy is at Arrow House when he receives a call from a mysterious new ally with potentially devastating information. At Westminster, in a dimly lit bar, he, Ada and Mosley meet to discuss business.

Meanwhile, a rival gang, keen to send a message to Tommy, use brutal means to do so. At the Garrison pub, Arthur and Finn reveal their plans to expand the Peaky business empire. Later, a birthday celebration is interrupted by the unexpected arrival of someone close to Tommy with a message about a dangerous new enemy.
Sounds like there's a lot going on in those two episodes doesn't there? And the best thing about it is that finally we're not gonna have to wait too long to see them. Result.
For more of the same, here's the trailer for the new season. Looking good.