The number of men enquiring about Scrotox – literally Botox for your balls – has doubled in the last year, according to experts.
Featured Image VIA
The £2,800 procedure helps ease sweating, lessens the appearance of wrinkles on your balls and makes the scrotum appear larger by helping the muscles relax.
It's already pretty popular in the US, and experts say they expect to see an even further surge in interest in the UK in the coming years.
Mark Norfolk, clinical director at Transform, says while his clinic doesn't offer Scrotox yet, they've had a tonne of people asking about it:
Over the past year, requests for scrotum Botox have doubled at Transform showing the huge demand and interest for this procedure.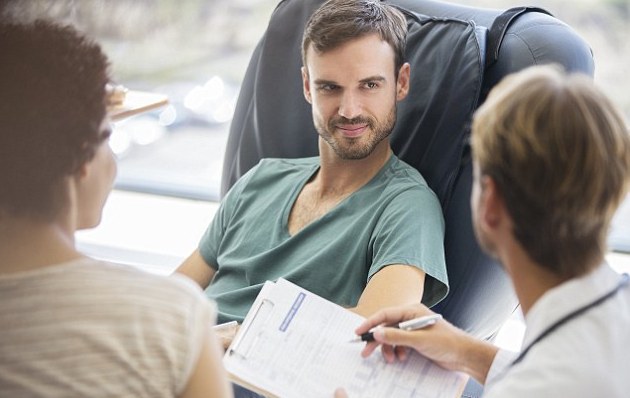 Mark goes on to say that if you're actually insecure about the wrinkles on your balls, a better solution is to get some skin removed to tighten it up (yeah, sounds lovely).
The question is, aside from professional porn stars, who the hell cares that much about the appearance of their balls that they'd actually fork out £2,800 for an injection to smooth them over? Do you really have that many people in your life judging the appearance of your balls?
Sounds like the male equivalent of vaginal rejuvenation, only even more unnecessary. Maybe I'm not vain enough about my balls but I'd say don't fall for it.