People love puns and stupid novelty items, so is it really any surprise that somebody has actually created a Cat Scratch DJ Turntable?
Images VIA
The guys at Suck UK (great name for a company and vey apt) are behind this cool novelty item that I'm sure your cat – and everyone who comes to visit him (or her) – is absolutely going to love. The turntable is based on the Technics 1200 – the weapon of choice of many stay at home DJs – and comes with a spinning 'scratchable' deck and a movable tone arm: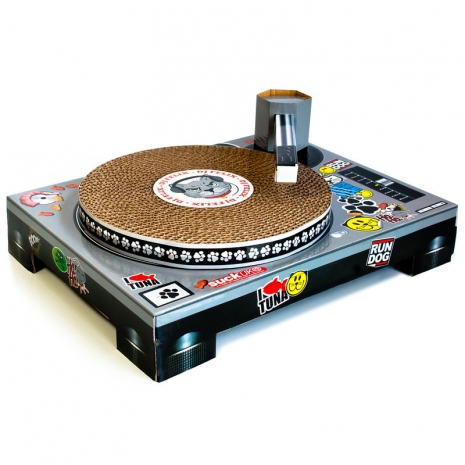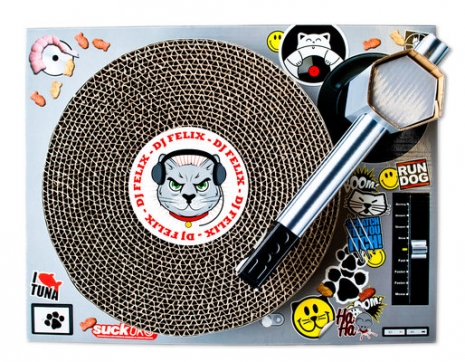 Very realistic. What's more, you might normally expect something like this to set you back about £50 but it's actually a fairly reasonable price of around £20 right now on Amazon.
You'll easily make that back when your cat turns into a regular Jam Master J from all your YouTube videos that are going viral, so what the hell are you waiting for? Go out and pick one up today. Hell – even if you don't have a cat go and pick one of those up too. It's obviously worth it for this sweet little bit of kit.
For more awesome cat accessories, check out Rear Gear. Still hip two years later.