Here's the product description from the 'Rear Gear' Etsy store, which sells butt covers for your pet dog or cat and includes the tagline 'No More Mr. Brown Eye':
Is your pet feeling left in the dirt because of his/her unsightly rear? I've got them covered… Rear Gear is handmade in Portland, OR and offers a cheerful solution to be-rid your favourite pet's un-manicured back side. Rear Gear comes in many designs including a disco ball, heart, flower, biohazard, smiley face, number one ribbon, cupcake, sheriff's badge, dice, and you can even make yours custom, so there's a Rear Gear for everyone.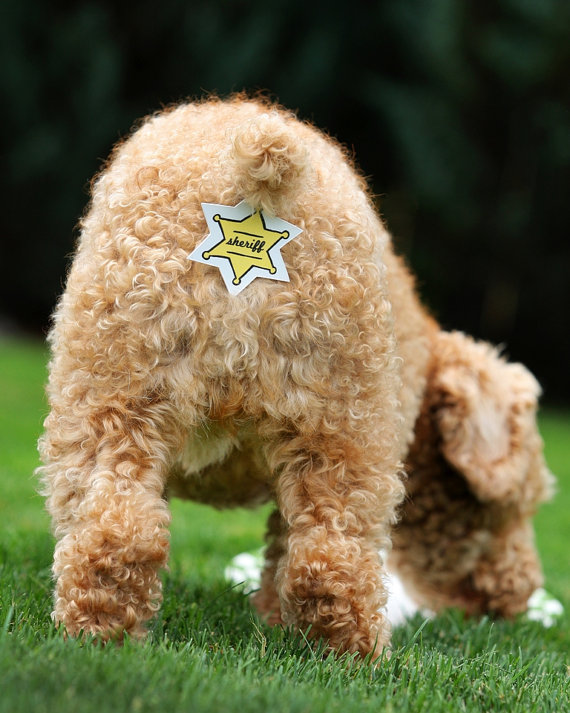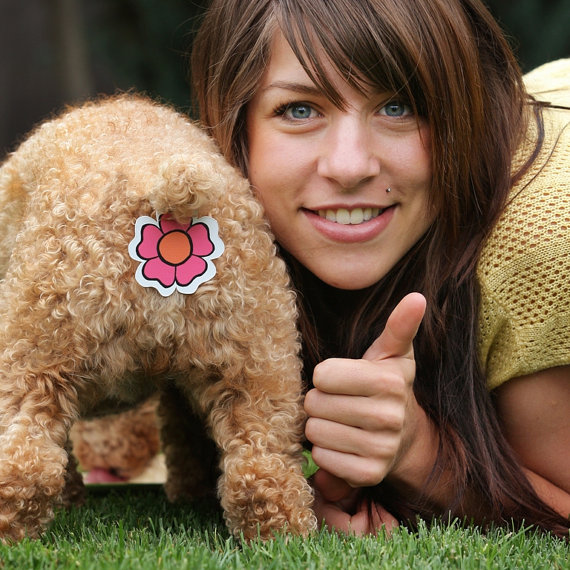 In case there's any confusion, you hang the butt cover on your dog's tail (as opposed to sticking it in their butt).
Should the kind of person who's grossed out by their pet's butt own a dog/cat in the first place? Probably not. The human version might come in handy some day though.