Resa Woodward was fired from her job as a school teacher recently after the staff at her school discovered that she had previously worked as a hardcore porn star.
Images VIA
The 38-year-old was confronted on Facebook by an anonymous user about her seedy past as porn star Robyn Foster. Balch Springs Middle School felt that the only appropriate action was to give her the sack.
When confronted, Resa admitted to her past but added that she was forced into the industry by a man she was living with at the time. She said:
I taught in an all-girls school that was all about empowerment for women.

The sad thing is that if these girls find out I'm being punished for something I did nearly 20 years ago and had no control of and fought to get out of, well, what does that say about empowerment.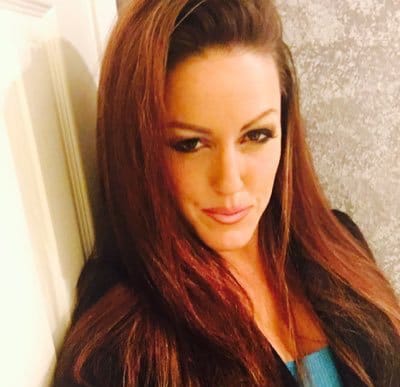 Yes, but, getting into the porn industry to please a boyfriend you're with – what does that say about empowerment? Resa starred in 16 explicit videos including 'Threesome Hardcore Action' and 'Robyn Foster Loves To Have Sex Underwater'. Happy searching.
After leaving the porn industry in 2004, Resa went on to be a teacher:
I've been trying to live my life as far away as possible from this stuff for a long time.

They told me they were pursuing termination because it became public.
I know I joke about Resa's situation, but in reality I do actually feel for her. She's clearly just trying to shake off her past and start afresh. Maybe go for a job that doesn't involve children and there might be far fewer complications in relation to her past.
Perhaps she should think about getting into the beer industry – they'll pay you a shit load of money just to drink the stuff. Dream job.