In a world where we're trying to teach people not to blame an entire group for the actions of individuals that belong to it, it's pretty shocking to see how stupid some schools can be in this regard.
Featured Image VIA 
Over in Victoria, Australia, parents are raging at Brauer College in the town of Warrnambool after male students were forced to stand in assembly and apologise to female classmates for the sexual assaults caused by their gender. Progressive!
As reported by A Current Affair, Levi, a 12-year-old student at the school who had only attended the college from the start of 2021, said he was forced to get up in front of his new classmates and apologise, many of whom he hadn't met.
They told us to stand up and turn to a girl in our class and say sorry.

I don't think it's okay to be sexually assaulted. I felt a bit under pressure to stand up and if I didn't I felt like I was a bad person.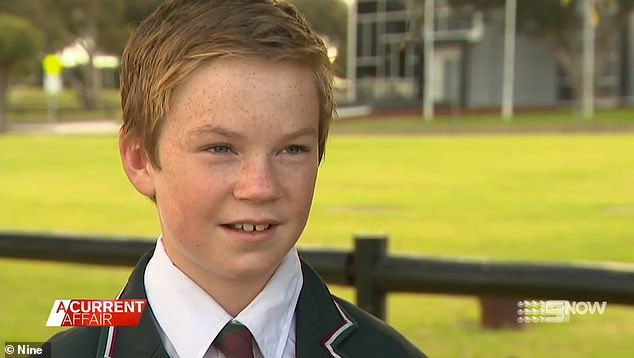 Another student named Vini said there were several girls in the assembly hall that began crying because they'd been revealed in front of everyone as having been victims:
I had girls behind me crying because they'd basically been exposed to the entire school and we had to apologise for stuff we didn't actually do.
Another student posted the following on Snapchat: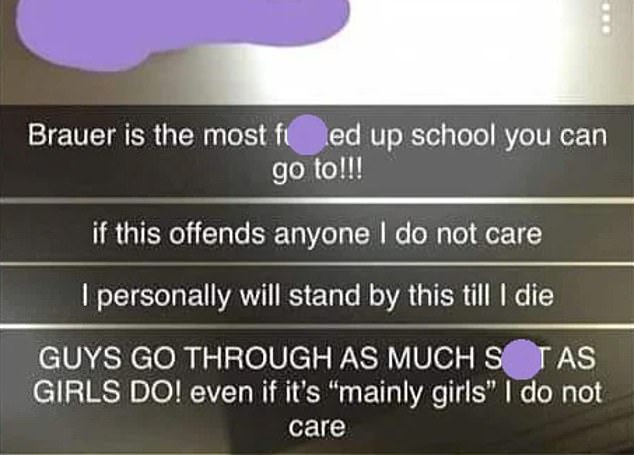 Brauer College Principal Jane Boyle conceded the apology part of the assembly was 'inappropriate' but defended the school's intentions.
The assembly included the screening of a video message by Brisbane Boys' College Captain Mason Black about being proactive in stopping incidents of sexual assault and harassment.

As part of this discussion boys were asked to stand as a symbolic gesture of apology for the behaviours of their gender that have hurt or offended girls and women.

In retrospect, while well-intended, we recognise that this part of the assembly was inappropriate.
Indeed. In fact making young boys feel guilty for something they didn't do is probably a good way to turn them into monsters, or at the very least have them see feminism as a joke. Didn't really think that one through, did they?
The good news is that the lads realised what was happening and went and told their parents and now the school is catching the backlash it deserves. Fair play to the principal for immediately admitting it was a mistake, but I'll bet there are a few parents out there already considering homeschooling their kids when there's stories like this doing the rounds. To borrow a phrase – "do better".
For the 12-year-old legend busted for throwing a rave in his school bathroom, click HERE. Fight the power, young man!