If you grew up in the 80s or 90s or maybe even the 00s it's pretty safe to say that you would be familiar with Saved By The Bell as it was literally the best teenage TV show about high school kids that was around back then. It was the perfect blend of comedy and romance that had us coming back for more every week to find out if Zack and Kelly would eventually end up together.
Featured Image
VIA
Of course, they eventually did (albeit after The College Years and a Wedding In Vegas) and the show has been happily off the air for over two decades now, although reruns are fairly common all over the place. However, the nostalgia value has never waned and someone has decided to cash in on this by creating a musical of the classic TV show.
The musical is called Bayside after the iconic high school and has already enjoyed a successful stint in New York and it's now coming to The Other Palace in London's West End between March 9 and 17. Producer Michael Neri had the following to say about it: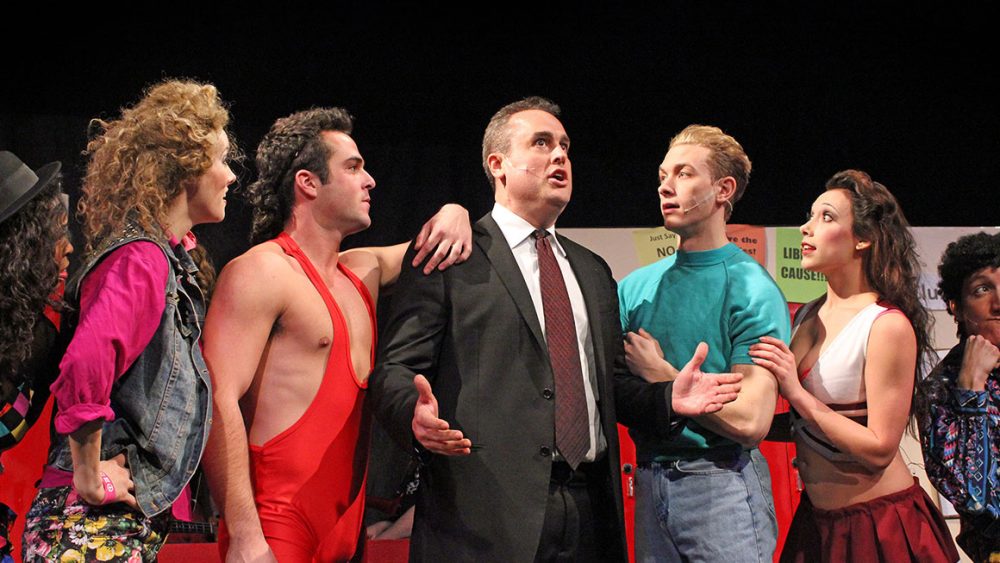 Nostalgia of the '80s seems to be a trend at the moment with so many reboots and one-off reunions on our TV screens, so being able to present Bayside in a musical format is a wonderful way of remembering what once was.

The show was written to simply entertain its audience. We only want our audience to come away laughing and having been entertained by the writing, music and talent on stage.

I'm personally elated to be premiering the show at The Other Palace, a theatre which prides itself on nurturing new work.
I mean it certainly sounds interesting, although reading the reviews of the New York run makes it sound like it's going to be very different to the show that we remember. Apparently it's much more adult orientated with lots of swearing, sexual jokes and re-enactments, with the verdict being that you're either going to love it, or hate it – there's no middle ground.
To be honest, a more adult version of Saved By The Bell sounds like something I'm interested in so I might take a punt and go and see this. The reviews seem to imply that if you remember any episodes of the show then you should be in for a treat with the exaggerated characters and super smart references. Check it out.
Whilst you're waiting though, why not read this? The truth behind Saved By The Bell – a lot more sinister than it seems.