A man who saw his wife without makeup for the first time after she went swimming in the sea took the tough decision of divorcing her immediately as he did not realise how average her looks were.
Featured Image VIA 
According to a local newspaper in the United Arab Emirates, the newly wed couple went for a dip at the Al Mamzar beach and that's when shit started to go West. The 30-year-old man said he saw the "features change" once her make-up had faded away.
In particular he noticed that not only did she require a lot of make-up to look half-decent, but she'd had cosmetic surgery and wore false eyelashes and coloured contacts. Surely he noticed that before? It's pretty obvious when women cake themselves in make-up – you only need to trawl though the repetitive selfies on Tinder to realise that.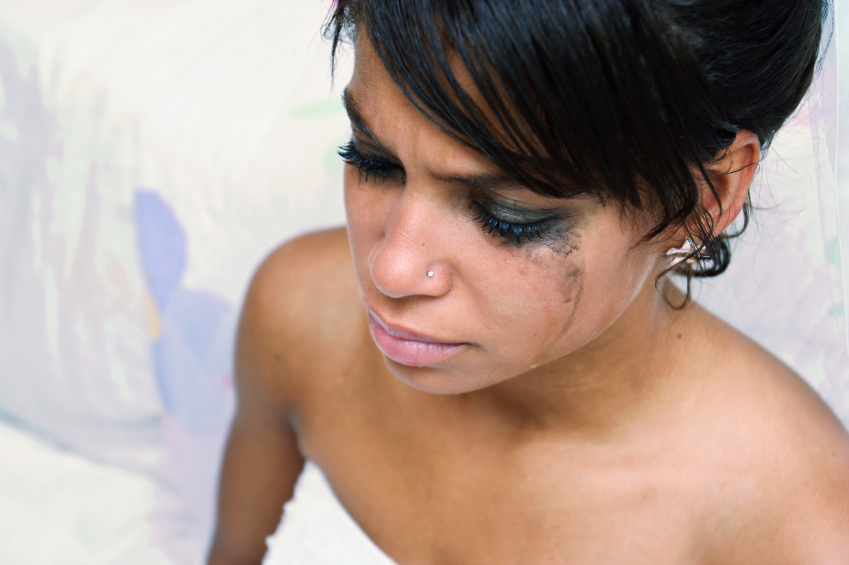 Either way, the man decided to divorce his 24-year-old wife straight away as he felt "tricked by her artificial beauty." Dr Abdul Aziz Asaf, a psychologist who talked to the bride after the split, said:
The groom immediately divorced his bride and refused any attempt to reunite them again.
Obviously it sounds pretty funny that he had to divorce her straight away, but in reality this guy has acted like a douchebag. You should never marry anyone purely based on their looks alone – if that all fades and there's nothing left then it's not going to last in the long run. And as said, how did he not notice that his wife was using tonnes of make up and eyelashes before they got married? That shit is so obvious.
I reckon he's going to have a hard time finding someone in the future if his attitude is that bad. Maybe he should just give up and marry a sex doll like this guy did. Much easier.