French Brazilian street photographer Luciano Spinelli hit us up a couple of weeks ago and expressed a desire in sharing some of his photographs and collections on Sick Chirpse and we were more than willing to go along with this as some of his photographs of the city are completely awesome. The photographs cover a 12 hour period in Sao Paulo, with each photograph being taken on the hour every hour from 4pm to 4am.
All of these photographs are taken with film cameras, and he uses an Olympus XA and a Lomo LCA with films including Elite Chrome 200, Superia 400 and Ektar 100 to get these incredible shots. If you like what you see check out his website, Facebook page and Flickr account, or alternatively look out for more of his stuff here on Sick Chirpse.
Check out a gallery of his work below and on the following pages.
☛ More Sao Paulo: Man Gets Shot After Hijacking Motorbike In Sao Paulo
4:00 PM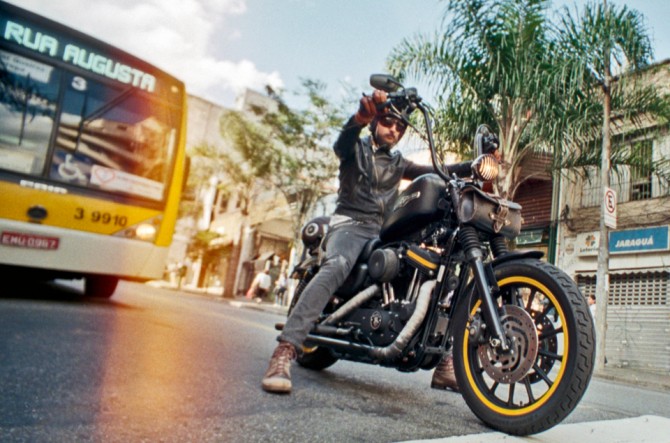 Here's a biker riding down Augusta street – one of the most important bohemian streets in Sao Paulo – and looking like he means business. I doubt anyone is going to try and steal his bike like in the link above, because this guy is one serious customer. Don't mess.