It was only a couple of weeks ago that we posted a video of enigmatic Turkish chef Saltbae, who was going viral because of his unique way of preparing meat that had the ladies absolutely creaming themselves.
Featured Image VIA
Although most guys thought that they had to up their culinary game immediately following this, few of us actually thought that Saltbae might arrive on these shores to steal our girlfriends, but it seems like we might have underestimated the guy. It turns out that not only is he a chef but he's also a successful restauranteur who co-owns the Nusr-et chain of grill houses over in Turkey and he's looking to expand them to open locations in both London and New York. Watch out basically.
When asked if he foresaw any problems with opening up a new location in a foreign country, Saltbae said the following: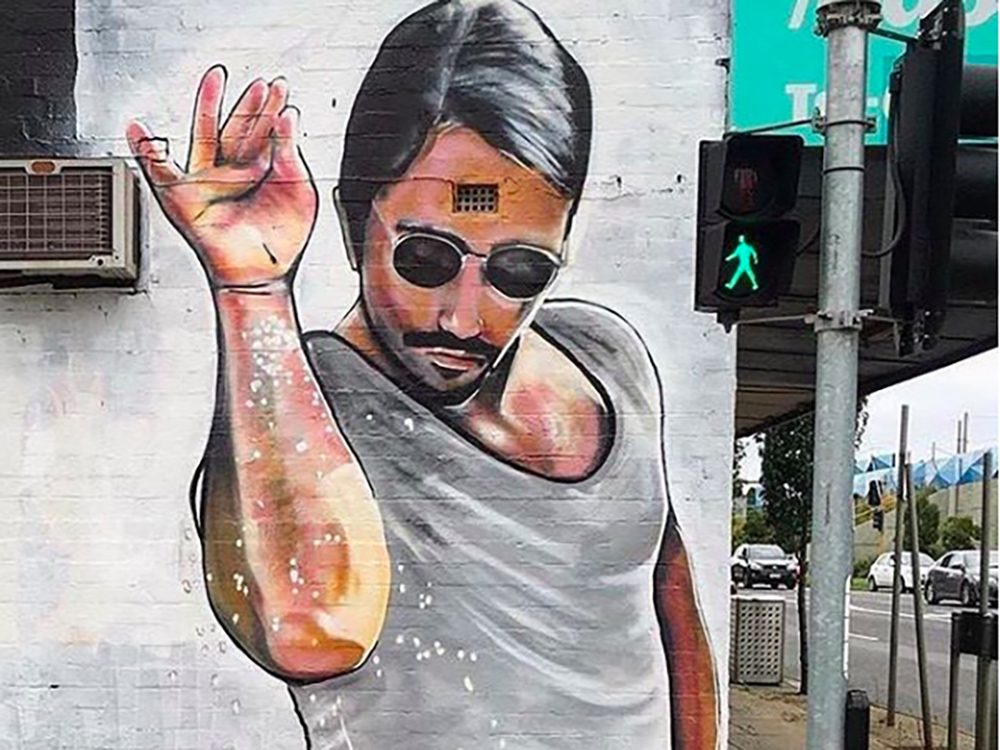 I don't speak any foreign languages, but I can communicate with people through meat.

As for the viral video and that final move, it just came automatically. I did not do that to show off. It is just my signature.

You can think of it a kind of final touch for a painting. It was a final touch to the meat; I was blessing the meat.
Geez, this guy has all the answers doesn't he? Smooth as you like. Definitely won't be taking my girlfriend anywhere near his restaurant when it opens up over here – would recommend that you do the same.
For more meat, check out this guy who is creating the world's first meat chocolate. Why would anybody do that?