When you think of Saddam Hussein you normally think of a him as a religious tyrant responsible for the deaths of thousands of people and countless other war crimes and atrocities, but it turns out there's another side to him as a romantic novelist.
Featured Image VIA 
Saddam is apparently responsible for writing four books during his time as President of Iraq, with 'Zabiba And The King' currently being available on Amazon. It's a 160 page allegorical love story set thousands of years ago where an Iraqi king and a lowly villager named Zabibi end up falling in love after discussing many issues such as religion and nationalism.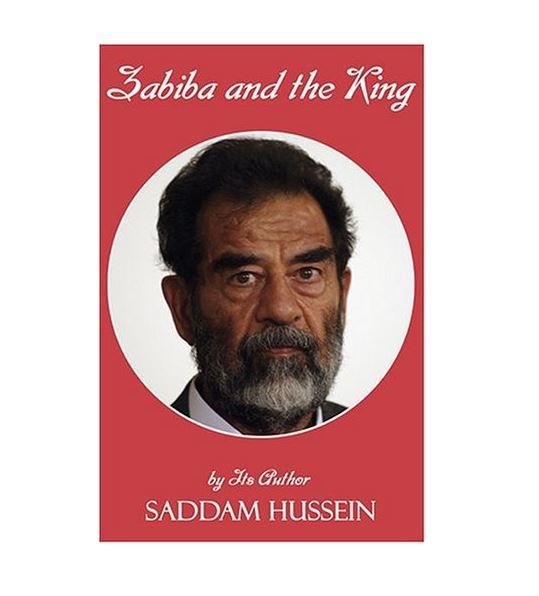 In case you're wondering, the Iraqi king is based on Saddam and Zabibi is supposed to represent the people of his country. There's also one extremely detailed sex scene in the book which talks about intercourse between a shepherd and a bear, which is suppose to be symbolic of the relationship between Iraq and Russia. Not sure what that's supposed to mean though.
Anyway, if you fancy something a bit off kilter for your Valentine's Day gift this year, then pick up 'Zabibi And The King'. A word of warning though – CIA experts reckon that it wasn't actually written by Saddam but instead just commissioned by him and penned by ghost writers, and the reviews are also terrible with one saying that it's 'a complete train wreck of a book'. Buy it for the lolz not the literature I guess.
For more Saddam Hussein, check out the dumb reason why he tried to ban Pokemon in Iraq. Typical.