Russian slap champion Vasiliy 'The Dumpling' Kamotskiy continues his dominant run in the competition with an easy victory over his most recent opponent, who I don't think anyone expected to stand even half a chance. I mean as you'll see they obviously do not care about weight classes in this competition…
Featured Image VIA
I would honestly rather get kicked in the dick than have this grizzly bear slap me across the face with this sort of power. Check it out:
No amount of preparation and all arm exercises could have him from this beast.
Yup – pretty clear cut winner there. In fact if you look closely I think you can see the exact moment that poor dude's spirit left his body: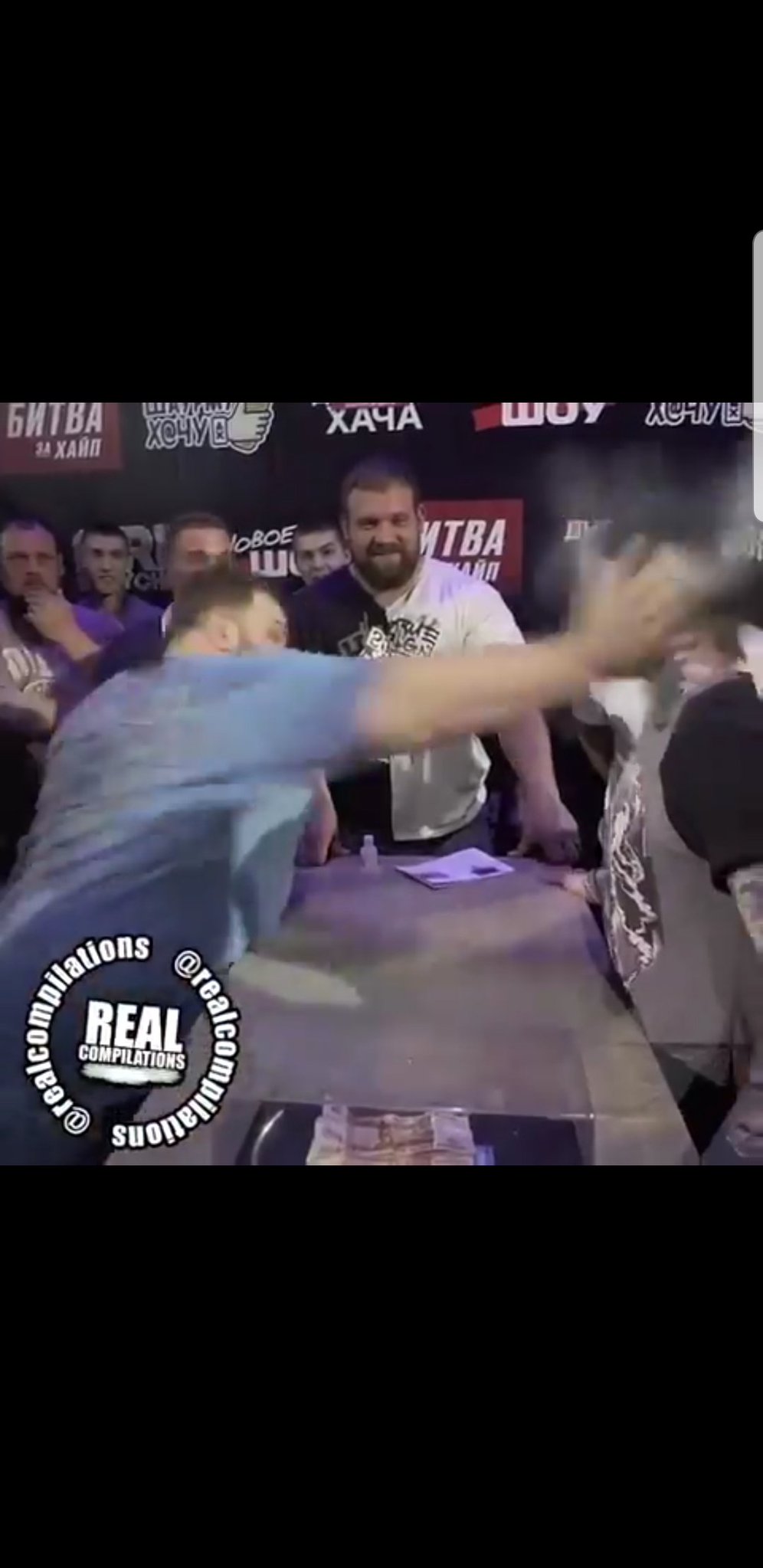 To be fair he looks like might've lost his soul a long time ago, which would explain why he would enter a slap competition with Vasiliy Kamotskiy in the first place. Is there anyone out there who can stop him?
The infamous 'Bazooka Arms' synthol freak already tried – he got his head slapped off too.