Vladimir Putin is pulling off the power move to end all power moves by having his deputy Prime Minister Dmitry Rogozin announce that Russia wants to establish a permanent base on the moon. As Russia plans to be at the forefront of moon operations 'forever', they argue it makes little sense for them to keep travelling back and forth so they might as well colonise the moon and become the sole human occupants running things up there.
Rogozin, who is in charge of Russia's space program, even threw a little dig at NASA by saying "the moon is not an intermediate point in the space race. It is a separate, even a self-contained goal. It would hardly be rational to make some ten or twenty flights to the moon, and then wind it all up and fly to the Mars or some asteroids."
NASA's last manned mission to the moon was in 1972 and they have since focused on asteroid/Mars endeavours, which have yet to be funded. Russia on the other hand has its eyes firmly set on the moon.
Outrageous plans and yet not surprising at all. Putin was probably just chilling and watching 'Gravity' or some shit and decided he wanted the moon. Only other person who could come up with something like and not surprise anyone is probably Kim Jong-un, except he'd probably want to start some kind of alien space war.
Will Russia's moon objectives bring out the old green-eyed monster in the US? Only time will tell.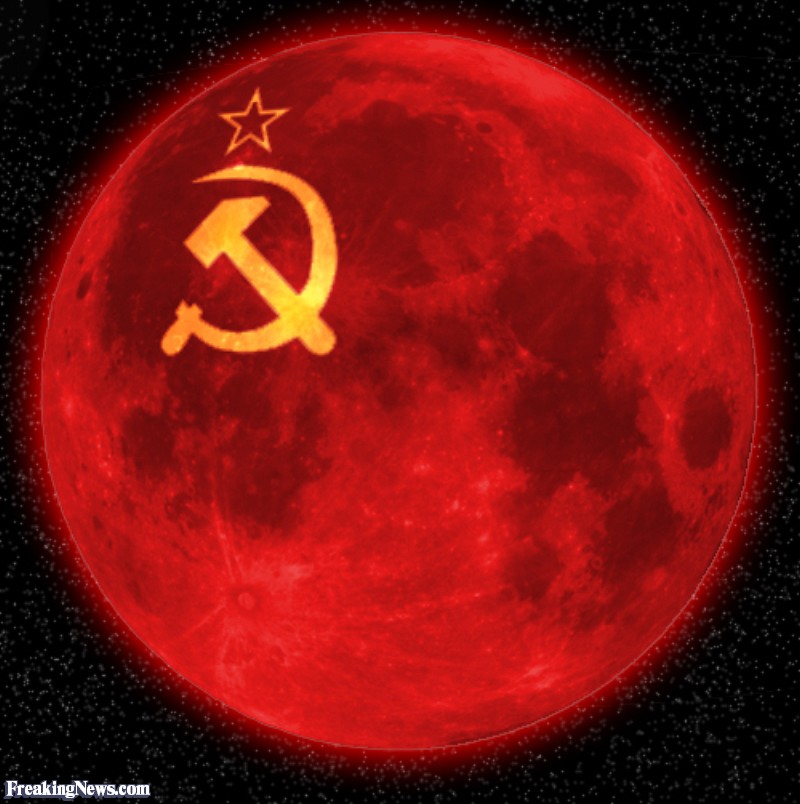 ☛ More Moons: Watch Mars's Two Moons Pass Each Other For The First Time