Conor McGregor has confused the world by tweeting that he has decided to, 'retire young'. Since the tweet was posted last night, people have been speculating whether he is just trolling us or if he is for real:
I have decided to retire young.
Thanks for the cheese.
Catch ya's later.

— Conor McGregor (@TheNotoriousMMA) April 19, 2016
But now it looks like there might be some truth in what he said, as he has been withdrawn from the UFC 200 main even in July and he will no longer be fighting Nate Diaz. UFC president Dana White has not confirmed whether McGregor is retiring or not, and simply said that he was pulled for refusing to fly to Las Vegas for a press conference.
Featured Image VIA
And his coach, John Kavanagh, also added fuel to the fire by tweeting:
Well was fun while it lasted

— Coach Kavanagh (@John_Kavanagh) April 19, 2016
Quit rightly people are pretty shocked and confused. It was only a couple of days ago that he posted pictures of himself training in Iceland for his rematch with Diaz. Surely this is all just a bit of a jape?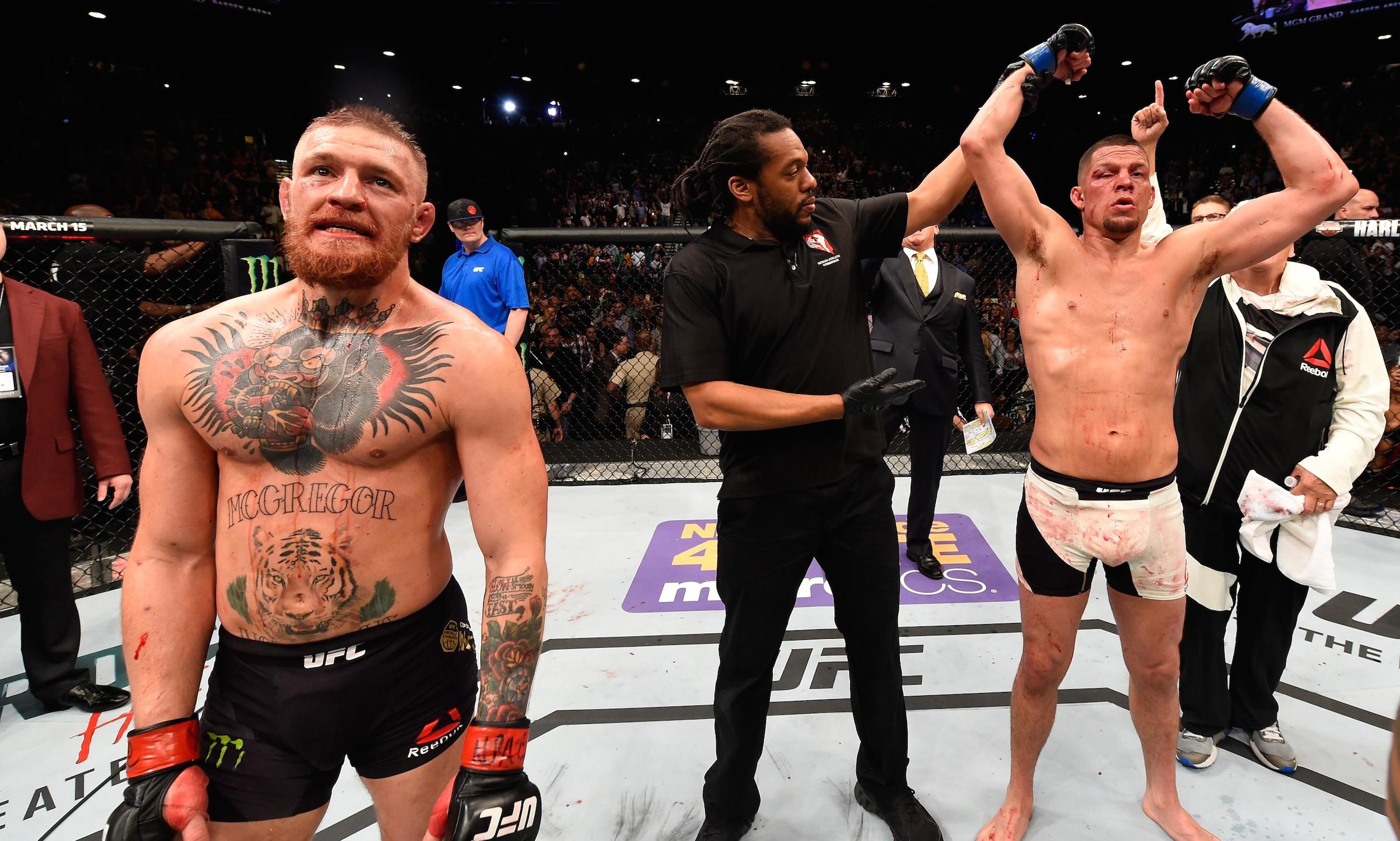 Well, jape or no jape, Diaz had to get involved and he jumped at the chance to rip his opponent:
https://twitter.com/NateDiaz209/status/722514064576917505?ref_src=twsrc%5Etfw
Could this whole thing be to do with his ultimate defeat by Diaz last month? Has he been so tarnished that he's decided to just throw the towel in and live the easy life? Or is it really just because he skipped a press conference and has just been banned from this particular event? Only time will tell – guess we'll just have to keep an eye on his Twitter activity in the next few days.