Forget about the blue canvas with white stripe painted down the middle that sold for $43.8 million in 2013 — there's a new ridiculous art champion in town. Introducing Mark Rothko's "Untitled, (Yellow and Blue)", measuring 2.42 metres x 1.86 metres, completed in 1954, and just sold to some guy with more money than sense for FOURTY SIX POINT FIVE MILLION DOLLARS (around £30 million):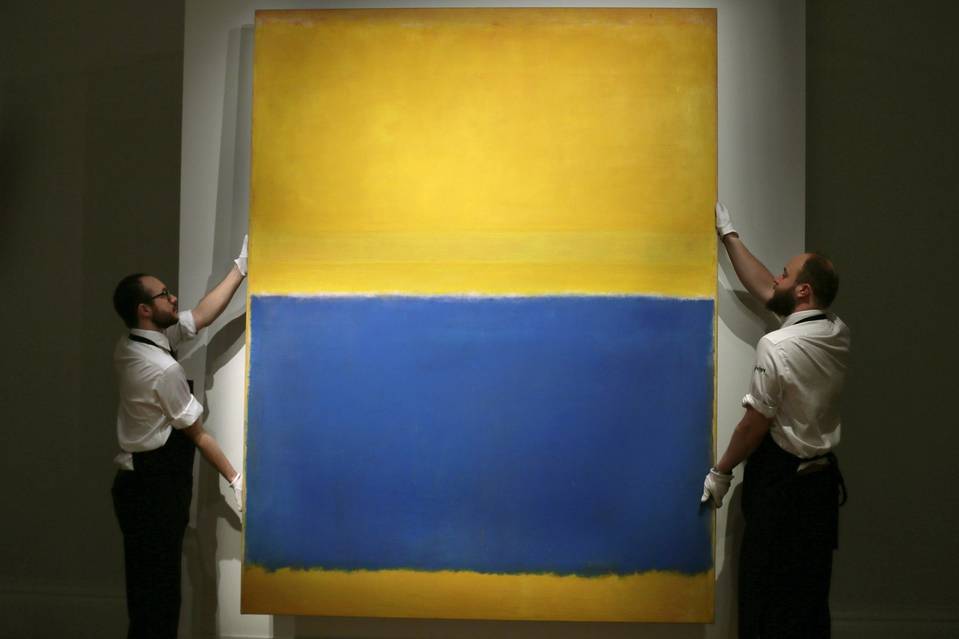 Image VIA
Wow! Now that's what you call real art. Blue AND Yellow. Two whole colours! Just when you thought he was going with just blue he drops some yellow in there as well. Pretty sure that one's never been done before. Pure art genius that you can only be born with; no way you can teach that kind of vision and talent.
Meanwhile Picasso's 'Women of Algiers' sold for $179 million, which is also a stupendous amount to pay for art but at least it looks like some effort went into it. A 5 year old couldn't paint it which is more than you can say for Rothko's effort above: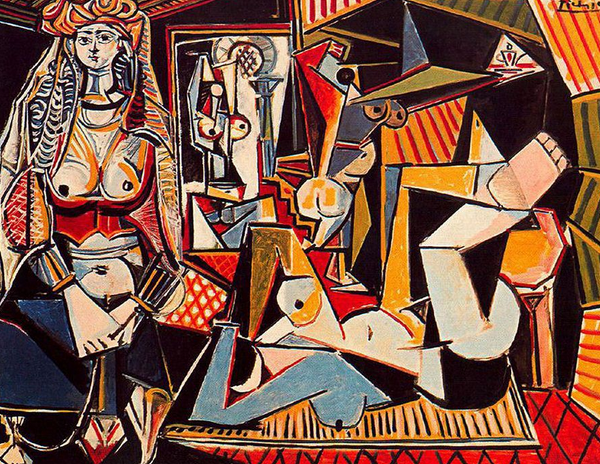 I suppose in the end these things are worth what people want to pay for them – check out 10 more ridiculous paintings that sold for millions of dollars.