I thought we'd heard the last of Ronnie Pickering after he became a five minute viral star with his classic road rage outburst about a month ago, but then we heard an apology/explanation from him and now we've got this happening – he's making an appearance at a club in Coventry named the Kasbah on Friday October 23rd.
Unfortunately, I'm going to be out of the country on this date (goddamn!) but I encourage everyone to go down there and see a guy who's way too fat and old to be at a club shout 'I'm Ronnie Pickering' into a microphone about 1000 times to some dumb dance beat and then wander around taking pictures with people. There will also probably be a bit of banter with some of the lads in the club who fancy a bit of bare knuckle boxing – it just wouldn't be Ronnie Pickering otherwise would it?
Surprisingly, the residents of Coventry have been pretty upset about his booking. I can't really believe that as it's probably the biggest boost to their tourism industry since The Enemy headlined the Ricoh Arena, but it's there in black and white with comments directed at the Kasbah like so (taken from the Coventry Telegraph):
Skybluepm2: "Wow! A major coup for the city of Coventry. I can only imagine the sea of Ronnie Pickering fans scouring to the Kasbah on the night of his arrival!"
Andy McDonald: "No wonder people from other areas think Coventry is home of the chav."
Andy Vickers: "What an embarrassment. Nothing to celebrate. Shame."
Scott Varney: "If there was anything tongue in cheek about this Ronnie it may be funny!"
David O'Donaghue: "It doesn't sink any lower than this…"
Simon Hopley: "How does being an obnoxious violent man make you a star?!"
Angie: "Idiots at Kasbah rewarding idiotic bullies. What a society we live in that people think this is OK."
Featured Image VIA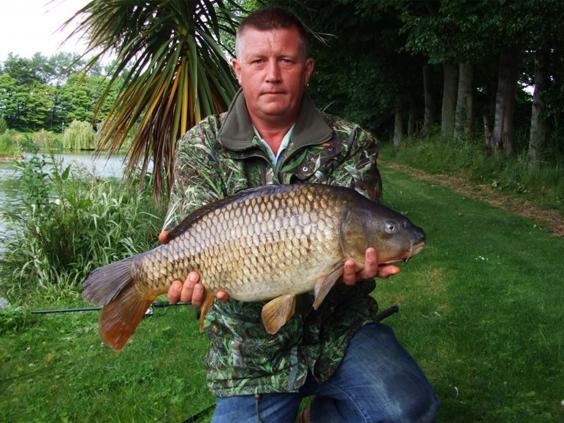 Image VIA 
Karen Louisa: "Arrogant people get rewarded again. Those who would pay to see such people can't be much better!"
CovBhoy: "Ignorant nobody."
Kieran Linney: "Why would anyone want to see this idiot? Shocking by the Kasbah."
Tara: "The Kasbah had the Wealdstone Raider. Unpleasant little man. They've had Dapper Laughs there too so and he's awful."
Mark: "Desperate times."
Harrison King: "Such a lowlife should not be encouraged for his immature and animalistic behavior. Shame on you Kasbah, seriously."
Stuart Neail: "Is this how folks get their 15 mins of fame nowadays? First Wealdstone Raider, now this! Someone come follow me with a camera so I can say something and have it go viral!"
Johnny Wilson: "Is this a joke?… This is a joke right?…"
Peter Reoch: "I think it's disgraceful how the Kasbah is giving some arrogant driver who drove dangerously celebrity status."
Viktoria Markos: "Although the video is entertaining and it made me laugh, I don't understand why the nightclub would reward a road rage bully, the next generation of celeb huh?"
Dave Robinson: "It's his debut appearance as nobody else is stupid enough to book him!"
Rob Crewe: "But there are idiots who will go to see him."
Nina Oliver: "Is this what Coventry clubs class as a celebrity visit?"
And that's not even the half of it. The Kasbah don't seem too bothered about it though – probably because they know they'll be rolling in it as a result of his visit – posting the following message for all the haters:
https://www.facebook.com/coventrykasbah/posts/1101821106494718
To be honest, with all those people coming and going to the club, I'm surprised it isn't one of the biggest in the country. They just need to get that drunk student who threw a fit over not being allowed mac and cheese there now and they'll have the lot.