Even people that don't know much about snooker were going to be pretty shocked yesterday when they heard that Ronnie O'Sullivan had gone out in the first round of the World Snooker Championship to the first amateur to ever qualify for them – some guy named James Cahill.
Images VIA
That's gotta be pretty embarrassing for old Ronnie – who hasn't failed to make it out of the first round since 2003 – and whilst he did give some credit to Cahill, he blamed his loss more on himself and the fact that he was physically exhausted. Here's what he had to say:
Yeah I'm alright, all my limbs just feel really heavy – my legs and arms – I feel absolutely shattered, just drained really.

I had no energy, struggling to stay awake. I haven't got any visual stuff, I just feel absolutely horrendous to be honest.

You just can't choose. You have to come here physically and mentally feeling good, and mentally I was feeling up for it. I've had a good season. I didn't expect to do well but you just come here and try to do your best and if you're physically not 100 per cent then it's going to make it even harder.

I just tried to hang in there and do as much as I could and just see if I could get through this match and have a few days off and just try to feel a little bit better.

Well there's two ways you can look at it.

You can look at it in a way that he's come here and played brilliantly and fair play to him, or you can also look at it as I left him pretty easy chances that allowed him to gain confidence.

So there's two ways you can look at it but whatever way you do look at it you have to give credit to him that he finally got over the line.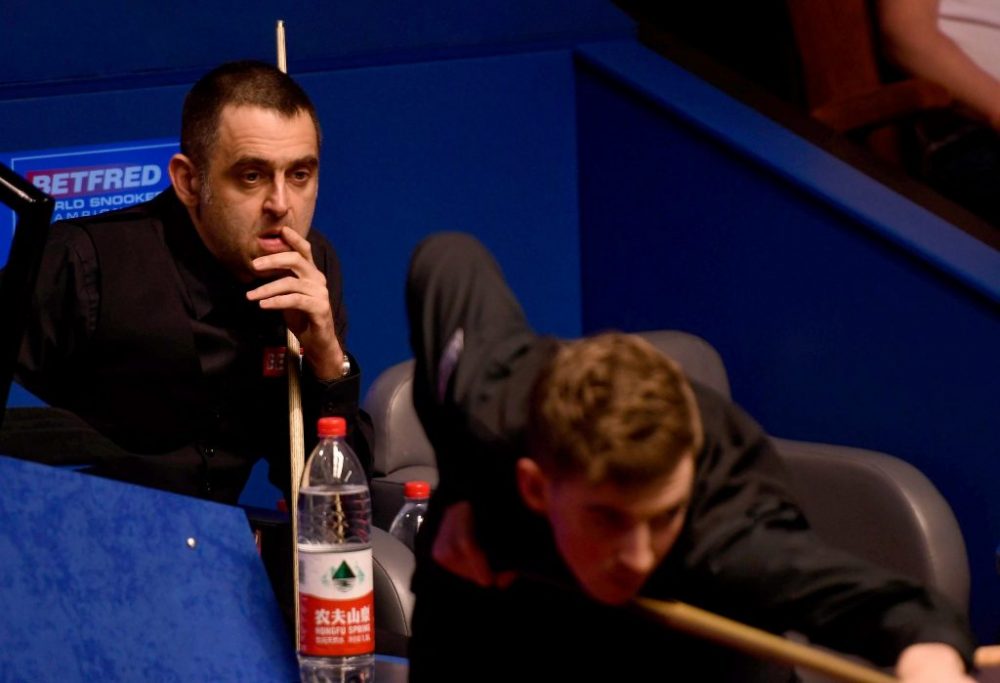 Yeah OK in fairness the guy does look pretty haggard, but why is that? Does a season of playing snooker really leave you so bedraggled, or was it a case of Ronnie just going out on the sesh way too much in his old age and it finally catching up with him, as we all know he likes to dabble with that?
Thinking it's probably more of a case of the latter, but don't wanna bring the dude down when he could actually be suffering from some kind of physical exhaustion or insomnia or something. Just considering who it is and how much funnier it is, seems so much more apt that his love for getting on it finally caught up with him at the snooker table. Hopefully he'll knock it on the head and come back stronger in some kind of Tiger Woods esque redemption story. We can but hope.
For more snooker, check out this story about William Weberniuk – the biggest lad in sporting history. Well worth a read.