Snooker is not a sport that you associate with people acting like nutters, but William Werbeniuk is clearly the acceptation.
Featured Image VIA
Although he smashed it round the snooker table, it was his extracurricular activities that really gave him his name. This dude was famed for the insane amounts of booze that he chugged before and during matches. Here's a little insight into the levels of alcoholism this guy was at:
At least six pints before a match and then one pint for each frame. In total, he drank between 40 and 50 pints of lager per day.
Doctors allegedly advised Werbeniuk to drink alcohol in order to counteract a benign essential tremor. However, his boozing got so out of hand that he eventually took a beta blocker to cope with the effects of booze on his heart. Unfortunately this got in the way of his career after the drug was classified as a performance enhancing substance by the International Olympic Committee. Up until then he managed to reach the quarter finals of the World Snooker Championship and was ranked as high as 8th in the world back in 1983.
Some of Werbeniuk's most famous drinking feats include:
76 cans of lager during a game with John Spencer in Australia in the 1970s; 43 pints of lager in a snooker match/drinking contest against Scotsman Eddie Sinclair in which, after Sinclair had passed out following his 42nd pint, Werbeniuk was reported to say "I'm away to the bar now for a proper drink"; 28 pints of lager and 16 whiskies over the course of 11 frames during a match against Nigel Bond, in January 1990 – after which Werbeniuk then consumed an entire bottle of Scotch to "drown his sorrows" after losing the match.
It makes my liver hurt just thinking about that. The press reported that he even managed to successfully claim the cost of 6 pints of lager before every match as a tax deductible expense. Lad.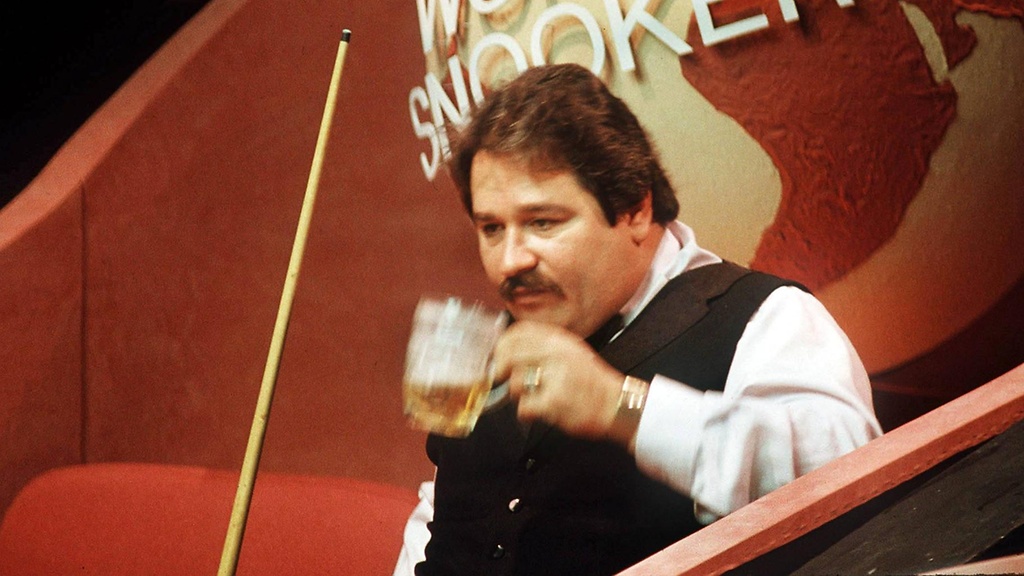 This guy sounds like an absolute hero and if there were players as exciting as him in snooker, I might actually consider giving it a watch. Of course, all this alcohol eventually caught up with Bill and he died from heart failure at the young age of 56 back in 2003. To be honest, with the consumption levels that he was at, I'm surprised he lasted so long. Even to this day the sporting world has fond memories of the man affectionately known as 'Big Bill'. Hats off to you Bill.
For more lads being lads, check out the top five memorable Danny Dyer moments. What a diamond geezer.