The weird beef between The Rock and Vin Diesel over who was the biggest movie star on the set of 'Fast And Furious' doesn't look like it's ever going to end, especially as Vin Diesel seems to want himself to look more and more stupid every time it comes up.
Featured Image VIA 
A month or so ago I don't think anyone was even talking about it, but Diesel thought that it would be a good idea to say that when The Rock first came to work on 'Fast And Furious' that he hit him with some tough love in order to get a better performance out of him. Everyone thought this was a really dumb and stupid thing to say and not even remotely true and now The Rock is getting on the act too, saying the following to The Hollywood Reporter: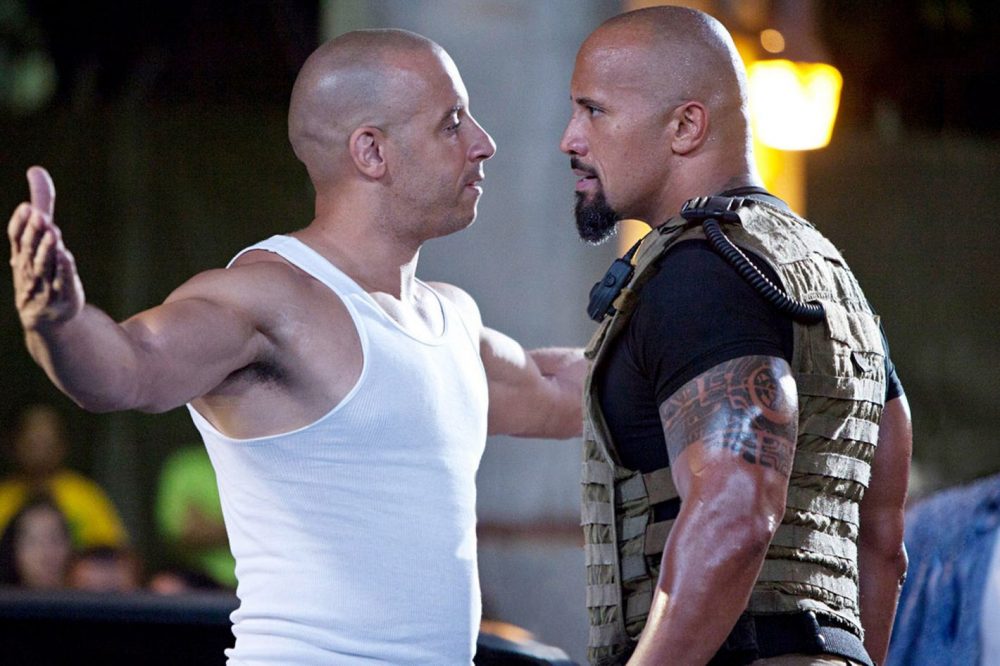 I laughed and I laughed hard. I think everyone had a laugh at that. And I'll leave it at that.

And that I've wished them well. I wish them well on Fast 9.

And I wish them the best of luck on Fast 10 and Fast 11 and the rest of the Fast & Furious movies they do that will be without me.
Wow. What an absolute burn. Vin Diesel must be turning in his grave right now as he desperately struggles to come up with a plan for the next 'Fast And Furious' movies that will make them bigger than the ones that The Rock appeared in. Maybe if they go to space? Oh wait. A musical? Oh wait. Maybe they can bring in a bigger movie star than The Rock? Oh wait. Seems like you're fucked there Vinny.
For more of the same, check out The Rock saying he's probably going to run for President. What you gonna do then Vin Diesel?