When is Robin Thicke going to get some good news for once in his life? First his wife divorces him after discovering he'd been cheating on her, then he gets found guilty of ripping off Marvin Gaye on 'Blurred Lines', then his new album flops massively, and now he has to listen to his dad tell reporters that he listens to his son's music while banging his step mum.
Featured Image VIA
Alan Thicke (a pop star himself back in the day) told US Weekly:
When we do get freaky, we love (Robin's song) 'Sex Therapy'. You have to admit, it's a great song to get in the mood.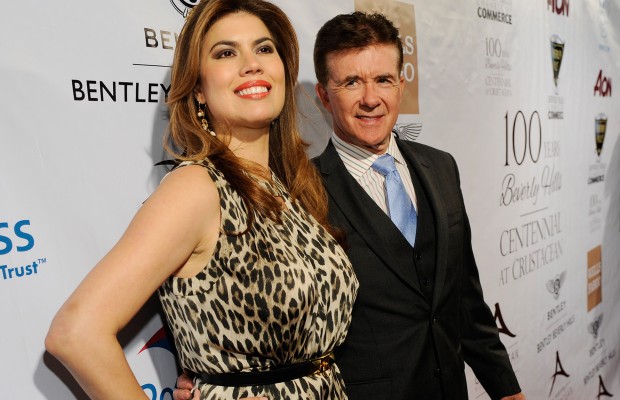 Image VIA
Yikes. I mean I guess women love Robin Thicke's music so if anyone should be able to benefit from that it should be the guy who created him, but still — bit weird. What must it be like for Robin's mum? A bit like getting double teamed by her husband and son — gross.
Wonder if Robin Thicke ever had sex while his dad's music was playing?
https://www.youtube.com/watch?v=ZoQ4ZuiSh8A