A man has been arrested following this incident in Donaghmede, Dublin, the other day where a road rage driver jumped out of his car to confront a bin lorry driver and then returned to his vehicle to pick up a hammer and whack another bin man over the head with it.
Not really too sure what the issue was, but it looks as though the man was enraged with the workers from the City Bin Company because they were in his way while collecting bins from residential houses on Holywell Road:
What is wrong with people? pic.twitter.com/QXqjJt7OLZ

— Ian Miles Cheong (@stillgray) July 17, 2020
Wow, what a tough guy. Although the bin man who got smashed didn't seem too impressed. Maybe it was a rubber hammer?
Jeremy Vine helped the clip go viral by sharing it onto his Twitter timeline.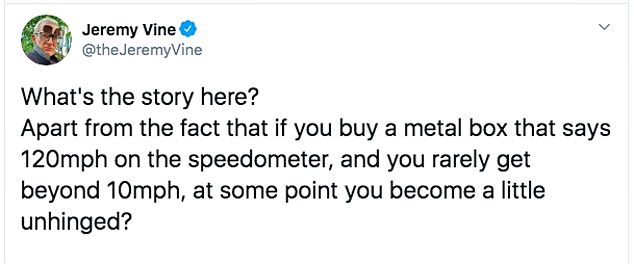 The City Bin Company released a statement:
We're aware of a video circulating on social media this evening of an incident involving one of our City Bin crew today, and wanted to shed some light on the events.

Earlier this morning, while providing an essential frontline service, two of our crew were subject to an unprovoked attack by a member of the public – leading to a serious assault on one of our helpers. Thankfully, our colleague has been discharged from hospital this evening and, though shaken by the incident, will make a full recovery.
Well that's good to hear. Hopefully the man arrested faces an adequate punishment as well. Somehow I don't think his fellow prisoners will just roll over and let him bully them in prison, but I hope he tries.
To watch a 6'7″ lorry driver pull a man out of his car and batter him for making the "wanker" hand signal at him, click HERE.