Rick Edwards was thrown out of Nottingham's Rock City the other night for having an excitable young Chinese fan on his shoulders.
He was in Nottingham filming for BBC's new show Free Speech, which is a current affairs debate program. He seemed to be having a good time whilst complying to the multiple requests for photos, something most famous people have to put up with these days, however loosely the term 'famous' is used.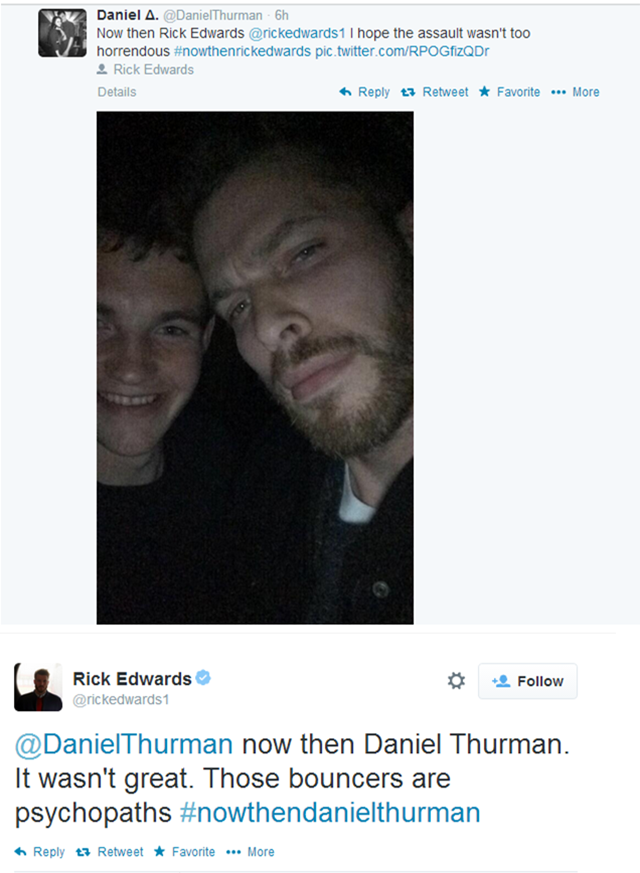 When asked what he was doing in the club, the former T4 television presenter said: "I'm working around these parts so I thought I may as well get fucked up too".
And fucked up is what he got, but not in the way he first imagined. The bearded TV and radio personality was told by bouncers to put the man, who was an assumed fan and not companion, down.
He complied with this command, despite struggling to find a way in which to remove the drunken chap without harming both his spine and/or image. After freeing him from his shoulders he was surrounded by four large bouncers, with none looking too pleased with his antics.
After asking the bouncers multiple times if they knew who he was, they had soon had enough. A melee followed with it unclear who threw the first punch. An army of fun police were soon laying into poor Rick Edwards who was forced to the floor.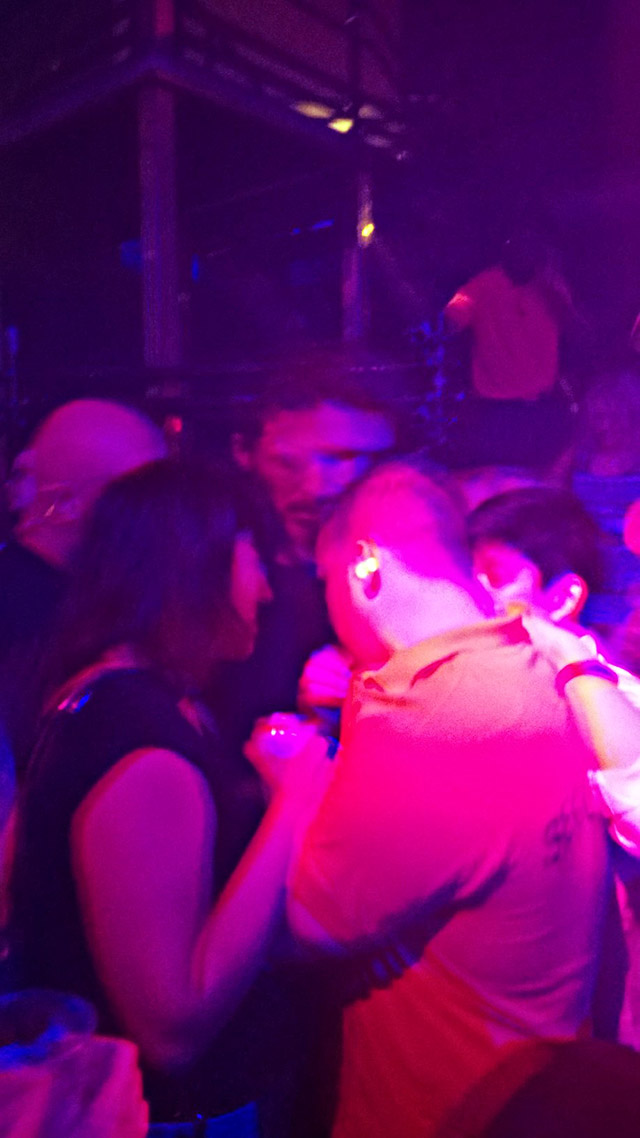 As you can assume this was a short moment of mayhem, with girls sliding onto the mushy swamp that is Rock City's floor and more punches thrown. Before you knew it, Rick Edwards had left the building, albeit not of his own accord.
☛ Up Next:
Russell Brand Kicked Out Of GQ Awards
Justin Bieber Inadvertently Posts Tribute To Japanese War Criminals
James Arthur Dropped From Label