The response to James Arthur's Twitter Q&A a while back was rough — really rough. He's now been dealt a fresh blow after being reportedly dropped from Simon Cowell's record label for a lyric "promoting terrorism".
The lyric goes:
"I'm gonna blow up your family like I'm a terrorist".
Gulp. No word on what he rhymed it with unfortunately. Mentalist? Therapist? But he's definitely cocked up here as Simon Cowell — who usually sticks up for him — has seen to it that he no longer has any involvement with Syco records; the label he was signed to after winning X Factor a couple years back.
Arthur tried to clear things up on Twitter, but to no avail:
The song "follow the leader" from the mixtape is not promoting terrorism, it's a story, a reciting of a Stan Esc letter from a demented fan.

– James Arthur (@JamesArthur23) April 6, 2014
On another note, can you believe someone got this tattoo? Christ: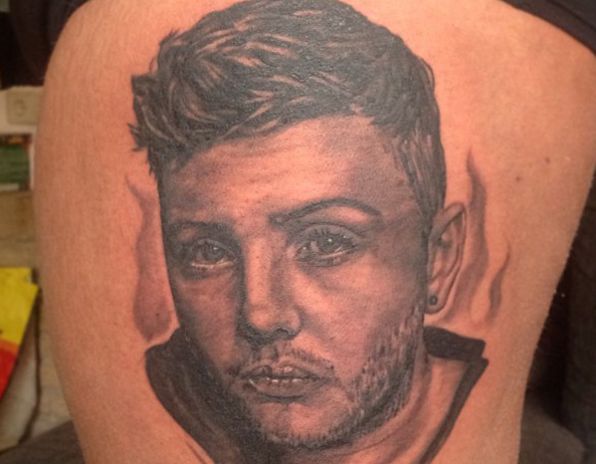 ☛ More Cowell: Simon Cowell Got His Mate's Wife Pregnant