After a series of high profile misdemeanours – most notably being caught drink (and stoned) driving in Miami – Justin Bieber has been out of the public eye for a bit and keeping a low profile.
Unfortunately for Justin though, he just can't catch a break as we found out earlier when he inadvertently posted up a picture that looked as if he was glorifying Japanese War Criminals. Whoops: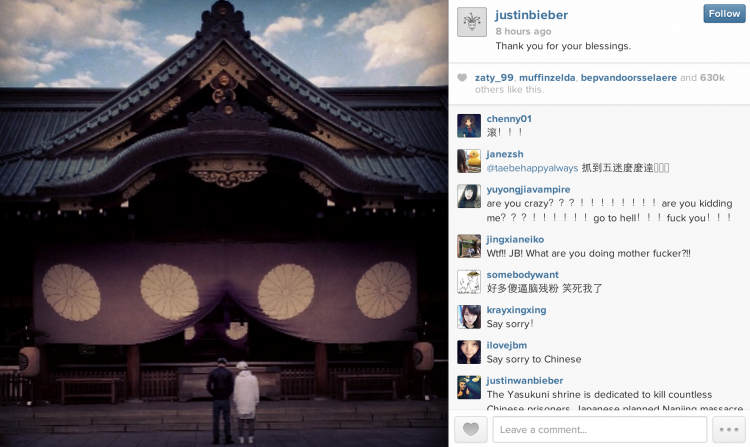 In fairness to the guy, it's a pretty easy mistake to make and all he did was post up a picture of a Japanese temple on Instagram. How was he supposed to know that it wasn't a beautiful Japanese temple/place of worship etc but was in fact a controversial monument to Japan's fallen WW2 soldiers. Depending on where you're from it's either a monument (Japan) or a shrine to war criminals who routinely tortured and maimed prisoners (South Korea and China).
As such, Justin posting the picture pissed off everyone in China and South Korea. In fact, it pissed them off so much that he was forced to eventually delete it (despite it having 660,000 likes!) and issue a lameass grovelling apology (again):
'While in Japan I asked my driver to pull over for which I saw a beautiful shrine. I was mislead to think the Shrines were only a place of prayer. To anyone I have offended I am extremely sorry. I love you China and I love you Japan.'
The timing couldn't have been worse for Bieber as the monument has a long history of controversy that was exasperated yesterday even without his help. Outrage was sparked when Japanese Prime Minister Shinzo Abe visited it in December provoking predictable outrage, and yesterday Japanese ministers chose to visit the site again, although Abe only sent an offering as opposed to attending.
Still, the touch paper was lit before Bieber decided to start an inferno. Can't wait to see what other mishaps he gets up to whilst over in Japan.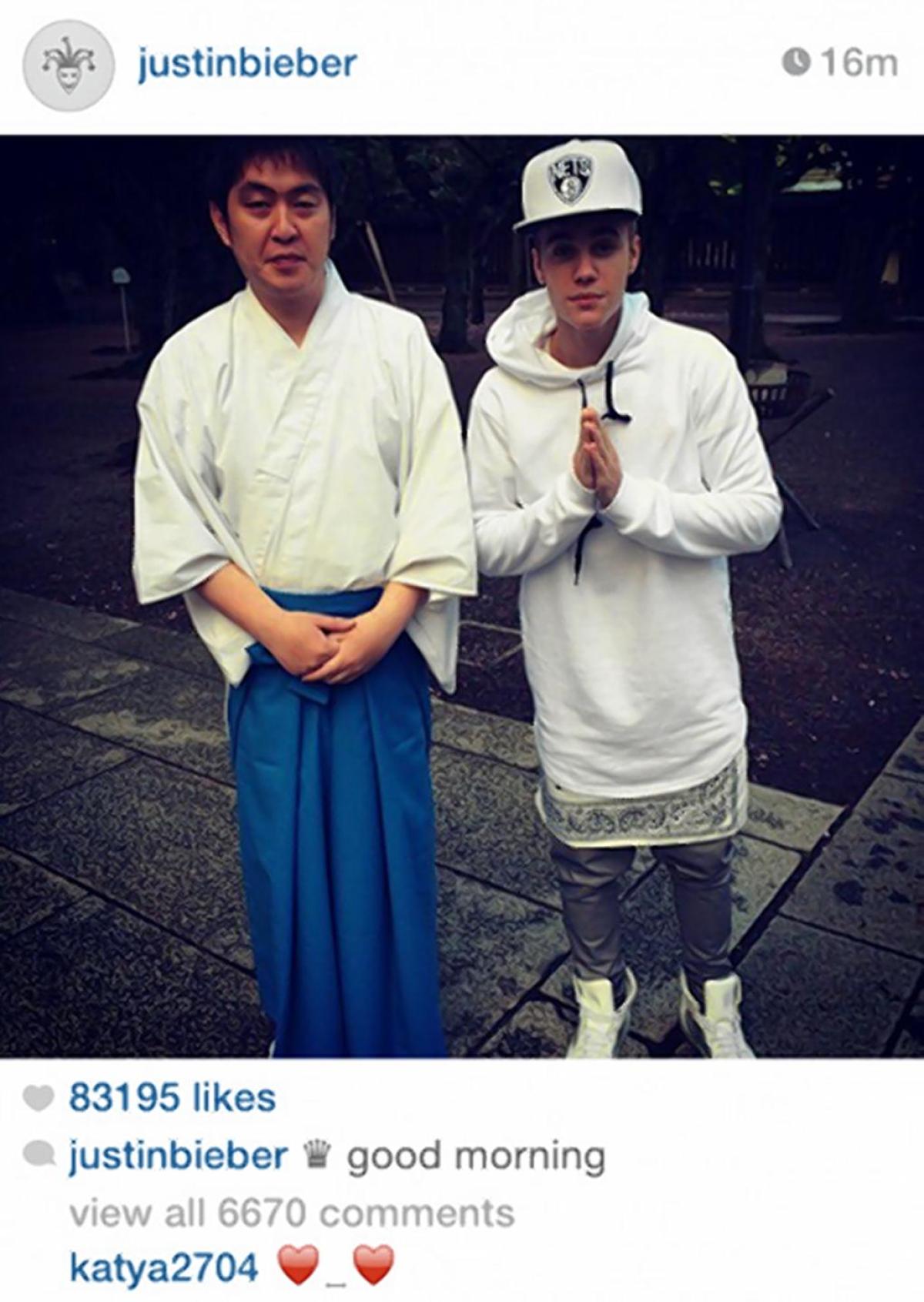 ☛ More War Criminals: 5 Crimes Against Humanity The United States Ignored