To be the man, you've got to the beat the man, but apparently you've also got to have a pair of these sweet new Ric Flair-themed trainers by Adidas which the Nature Boy has promised will be on sale soon.
Featured Image VIA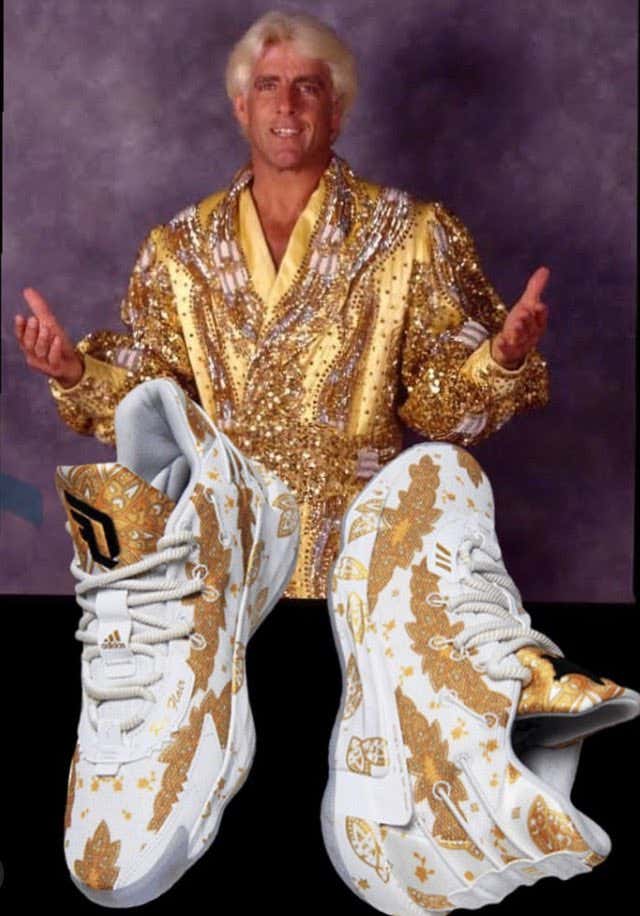 Yep, that's a Ric Flair shoe alright. As The Nature Boy himself would say – Woooo! Effortlessly tranform yourself into a stylin', profilin', limousine riding, jet flying, kiss-stealing, wheelin' and dealin' son of a gun rocking a pair of these bad boys, along with a classic Ric Flair robe while this song plays in the background:
Didn't Ric Flair once yell at a heckler than his shoes cost more than his house? Hopefully that's not a reflection on what these shoes will cost once they finally drop, otherwise this will be a live look at you wearing the Ric Flair Adidas trainers for the first time: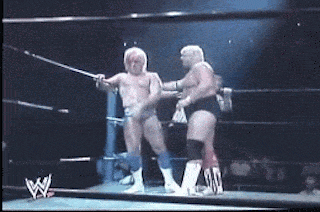 Do they WOOO when you press the tongue or when you walk? At the very least they should arrive in the box wearing mini-robes. Either way pretty amazing that 74-year-old Ric Flair has managed to stay relevant all these years since the last time he wrestled, to the point where Adidas are making sneakers in his name. Absolute legend of the game for sure.
To watch a dude get hit with a Ric Flair chop during a real life fight, click HERE. Doesn't get more disrespectful than that.