I'm not gonna lie, I've always fantasised about being caught in a zombie apocalypse and how I would end up acting if I was ever caught in the middle of one, so when it came time for me to organise the stag do of one of my best friends, I thought that Zombie Infection looked like just the ticket. Never mind that he had never expressed an interest in or even liked zombie movies, this was my night.
*THIS IS GOING TO INCLUDE SPOILERS*
Featured Image VIA
Turning up to the venue was a very eerie experience, it was an abandoned building in the middle of an industrial estate in Sheffield and I gotta say they really nailed this tension in the situation here. A tough looking army guy prevented us from going in until the time of the session, when we all had bags placed over our heads and were led through the building on a rope. It was actually quit nerve wracking as everyone was deadly silent and we had no idea what we were in for or if the zombies might attack us at any minute.
Sadly, this didn't happen and we were instead led into a dingy briefing room where we were told what was going on and how the event would work and how we needed to operate our guns. We were then split into a bunch of smaller groups who were all assigned one leader and headed out into the warehouse to kill some zombies and do some missions.
Our group was with a guy doing his first Zombie Infection who was nicknamed Rook – as in rookie – and to be honest you would never have known that it was his first time, he kept in character great and really tried to drive the mission and storyline forward. It was everything else that was a bit of a problem.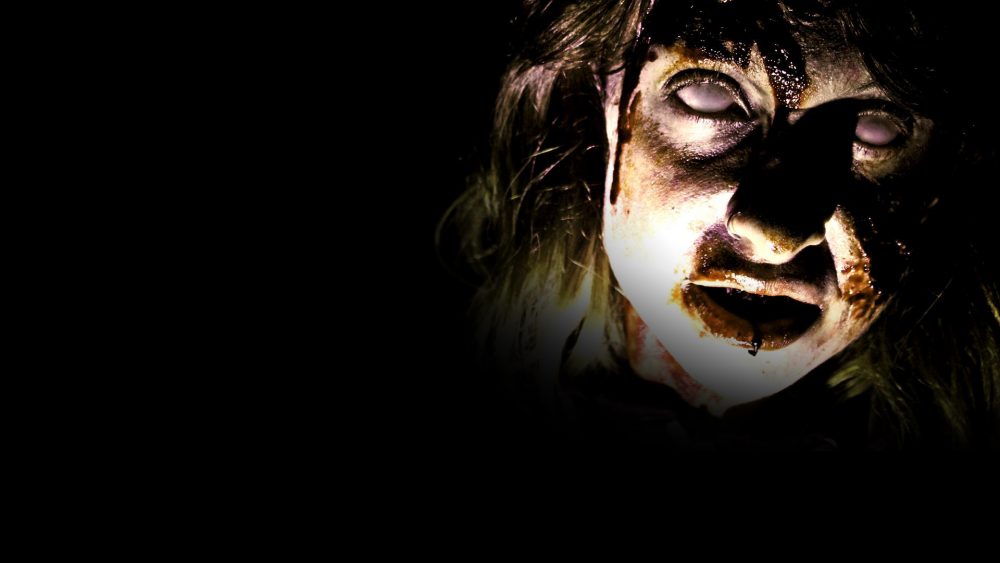 Firstly, I was kinda under the impression that there were going to be a shitload of zombies coming for us and it was going to be a legitimately terrifying experience and they might actually have some chance of I dunno, biting us and turning us into zombies or whatever. As it was though, I don't think there were ever more than three or four of them on us at one time and with a group of eight and our guns it was fairly easy to make light work of them. Not saying that this wasn't fun and sweeping zones with everyone was a legit treat, it just seemed a little, well, easy I guess.
The next problem was that the storyline was a bit incoherent. Whilst I appreciate the logistics of getting four or five different people around different missions in a building at the same time can be difficult, I still feel like it could have been more of a streamlined process. There was a lot of waiting around, doing missions more than once and not really feeling like we knew what we were doing as we ran around this warehouse.
I gotta say though, the way that it got darker throughout the event was completely awesome and really did serve to ramp up the tension again as you could hardly see anything. I suppose with these things it's more the fear of what might happen rather than the actual zombies coming after you, but I guess after I saw how few of them there were out there, it just kinda lost it a bit – which is a shame because they're ticking a lot of the right boxes.
Hopefully as they run more of these events though they will manage to overcome these teething issues and deliver the event that I think they have the potential of doing so. One of the main problems is that not enough people wanna give up their Saturday afternoons to pretend to be zombies for the price they're probably paying them and without this they can't really give the full scale invasion narrative that everyone is after. Fingers crossed it only gets bigger and better though, because they really could be onto something here.
For more of the same, check out this story about a major outbreak of zombie deers in the USA. In reality.