We finally know the role that mob movie legend Ray Liotta will be playing in the Sopranos prequel – 'The Many Saints Of Newark'.
Featured Image VIA
It turns out 66-year-old Liotta will be playing 'Hollywood' Dick Moltisanti; the grandfather of Tony Soprano's nephew Christopher Moltisanti…
BREAKING NEWS: Ray Liotta will play Dickie Moltisanti's Father, "Hollywood" Dick Moltisanti in The Sopranos movie "The Many Saints of Newark"@talkingsopranos revealed, the Goodfellas legend will play the lead character Dickie's Father, making him Grandfather of Chris Moltisanti pic.twitter.com/ZlnMNLQ3R3

— The Sopranos Club (@TheSopranosClub) June 24, 2021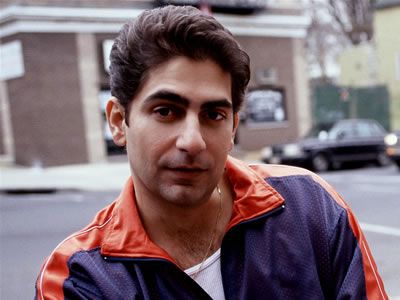 How cool is that? We've all been pretty excited for The Sopranos prequel since it was announced a couple years back and so it's good to finally be getting some concrete details on it. Here's the rest of the cast with some of the roles also clarified…

In fact according to reports filming on The Many Saints of Newark has wrapped up and the movie is scheduled for release later this year, so it's quite amazing they've managed to keep so much under wraps until now. I mean imagine a Hollywood superstar like Ray Liotta being attached to such a massive movie for so long and no one even knowing what role he'll be playing. It's practically unheard of.
What's even more surprising is that there's not even a teaser trailer available, but no doubt it's imminent. Surely there's no way this movie can suck, right? I can't think of many things that would be more disappointing than an underwhelming Sopranos prequel. Either way, we'll always have the timeless original series.
For the time Lady Gaga fans went into meltdown upon realising she starred in The Sopranos when she was 15, click HERE.