After his wonder goal against Tottenham at the beginning of last season, Ravel Morrison was being talked about by armchair fans everywhere as England's footballing salvation.
https://www.youtube.com/watch?v=kT5U-dad-58
Things soon went downhill fast with an average at best season, and it doesn't look like he'll be coming back up any time soon. Having been arrested recently for common assault, the full extent of the accusations against Ravel have come out in court this week. The arrest was initially made after allegations were made of Morrison kicking and punching his ex-girlfriend Reah Mansoor and her mum Parveen Mansoor. It's now emerged though that this was apparently the end of a four year period of harassment against the girl. Not content with kicking and punching, Morrison is said to have threatened his ex with throwing acid at her, arranging to have her killed, and last but not least blowing up her house.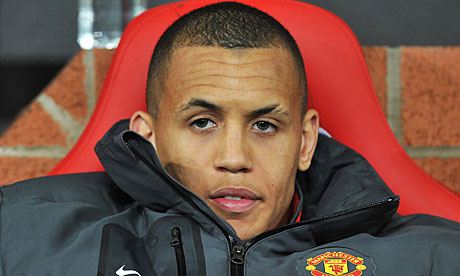 A lot of people thought Manchester United had missed a trick when they let this lad/scumbag go for £650,000 a couple of years ago due to apparent disciplinary problems. You've got to say that's starting to look like pretty shrewd business.