Thursday was meant to be a humongous occasion for the England football team as they were set to play their 1000th match and seal qualification to Euro 2020, but this has been overshadowed by the fact that Raheem Sterling won't be playing after an altercation with England teammate Joe Gomez.
Images VIA 
Sterling was certain to be one of the first names on the team sheet following his form this season for both club and country, but he now won't be considered for selection after his clash with Gomez. Raheem posted the following apology to his Instagram story today with England manager Gareth Southgate taking a similar stance as well: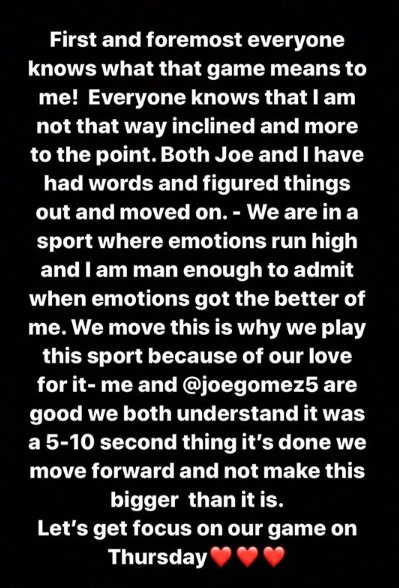 So yeah, everyone obviously is thinking all ears at what could have caused such a reaction between the pair and apparently it was triggered during Sterling's arrival at St George's Park. The pair had clashed earlier on during the Liverpool-Man City  match and when Sterling arrived, Gomez was already laughing and joking in the canteen with some other players.
Sterling went up to him and said 'you still the big man?' and grabbed him around the neck before teammates realised that he wasn't joking and had to separate the pair. Gomez also has a big scratch on his face that wasn't there before and it's strongly suggested that this happened as a result of the confrontation.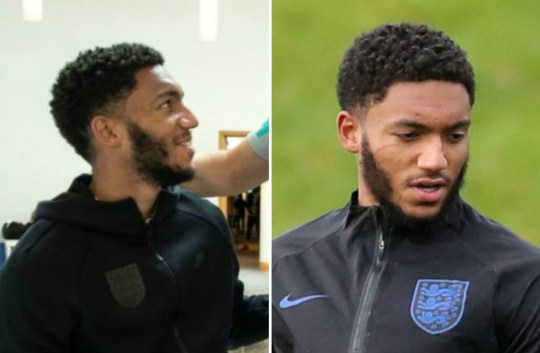 Looks kind of painful, but the whole thing really is another joke that's been blown out of proportion, especially Sterling's lameass insult/fighting talk/whatever it was. Raheem should probably know better than to react like this at England training and he should probably take a look at himself for acting in that manner, but it seems like everyone is eager to put it to bed and get on with it.
The sad thing is that the English media seem so determined for Raheem to fail that they're probably going to make a humongous deal about this despite all the good work he's been doing on rebuilding his image recently (not that he should have had to in the first place really). One tiny thing and it could be back to square one.
Here's hoping that the media don't keep banging on about this and start talking about the world class role model that Raheem is developing into right now. Fingers crossed.
For more of the same, check out this brutal Ukrainian hooligan fight. That really is something else.