It's fair to say that it's pretty much a no brainer that Nigel Farage and Rage Against The Machine wouldn't get on if they were ever to meet as their political ideologies are pretty much at exactly the opposite end of the spectrum.
Featured Image VIA
However, despite their differences I don't think I ever would have expected the band to straight up sue Farage for his discretions. It turns out that they've got problem with him using the name 'Farage Against The Machine' and a similar logo to the band's for his podcast, and they aren't prepared to take it lying down.
Here's the letter obtained from their attorneys: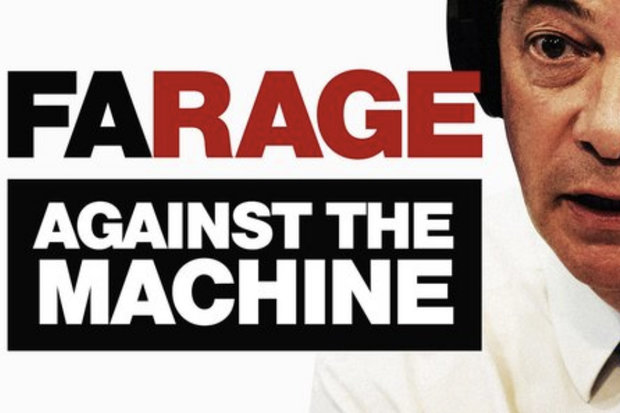 Nigel Farage brazenly and unlawfully exploits our client's name and logo and the implication of any endorsement by our client of you or your policies is particularly abhorrent.

RATM has publicly denounced the type of right-wing ideology you espouse for decades; in fact, that has been an integral part of the band's identity and purpose.

Your anti-immigrant rhetoric, lack of social compassion and barely disguised racism and xenophobia are the antithesis of what RATM stands for.

Stop using RATM's name and logo, change the name of your podcast and find some other target to troll. We suggest President Trump.
I mean fair play really – their point is completely and utterly valid I think. Whether Farage chooses to accept it and stop using the name is another thing entirely though and knowing him I've got a feeling he'll have no intention of doing that whatsoever. Interesting to see just where this ends up.
For more of the same, check out when Zach De La Rocha dropped an absolute banger a couple of years ago. Might have missed that one.