Tennis legend Rafael Nadal took on Michael Mmoh in a second round clash at the Aussie Open this week, but also had to contend with a rowdy fan giving him non-stop shit from the crowd throughout.
Featured Image VIA
As one point, Nadal was getting ready to serve when the woman shouted: "Hurry up, you OCD f*ck." Which is pretty funny to be fair.
Later on, she gave him probably one of the most picture-perfect middle fingers I've ever seen, before the woman was inevitably escorted out of the premises:
#WATCH: A fan has been ejected from the #AusOpen for flipping the bird and yelling at Rafael Nadal during his second round match. #9News pic.twitter.com/AlLXxNB32N

— 9News Australia (@9NewsAUS) February 11, 2021
Lol. I have a feeling that lady uppercutted herself the next morning when she realised she'd had a bit too much to drink and made an absolute fool of herself, although to be fair, the middle finger portion of her abuse was a sight to behold. Get a load of that form: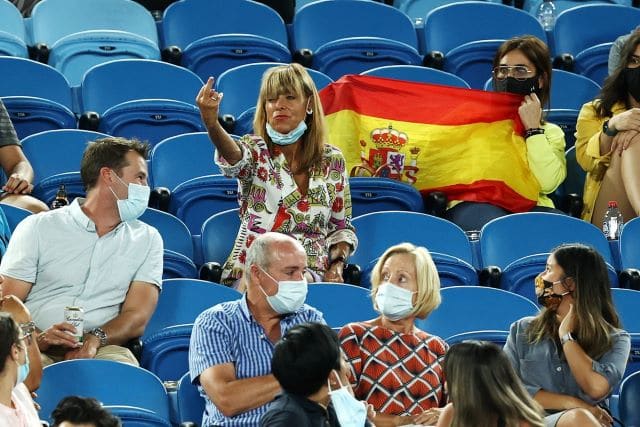 Arm fully extended, wrist and fingers a little bit loose so as to demonstrate he's barely worth the effort she's putting in. Not to mention the mask pulled down to fully show off her bitch face. Just absolutely beautiful execution! I would say she got her point across pretty well.
So well that Nadal was dumbfounded by the whole thing: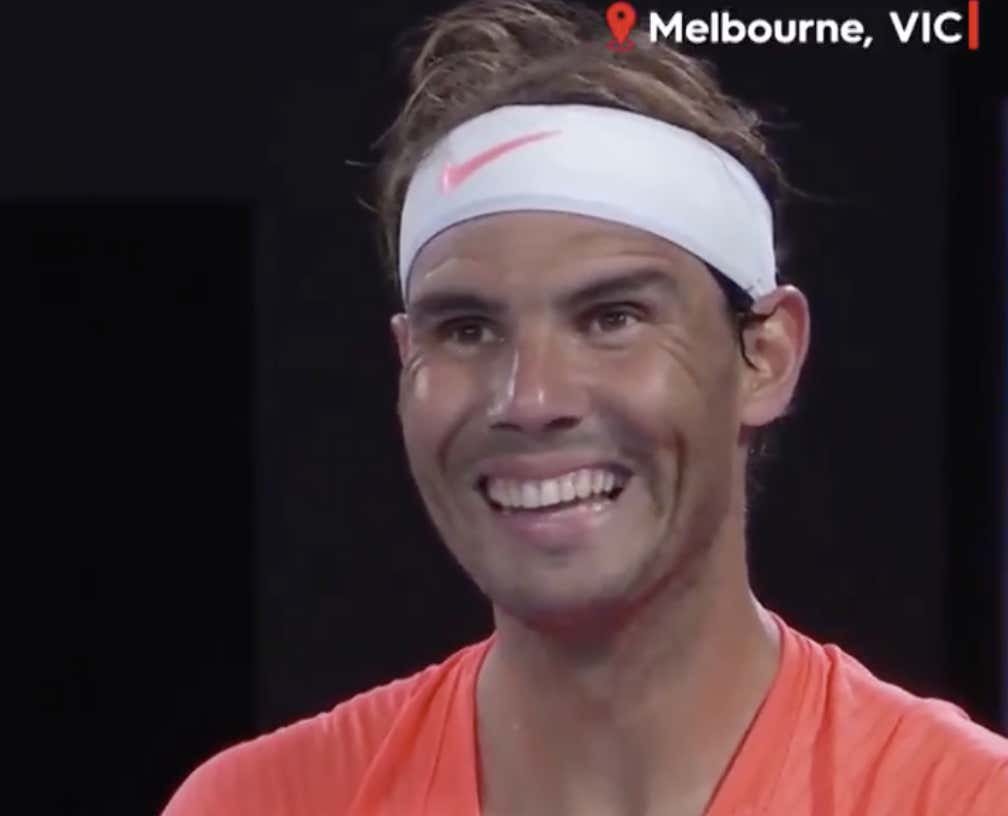 I guess there's no real way to respond to that sort of abuse from a total stranger in the crowd in the middle of a pro tennis tournament. Clearly didn't put him off though as he went on to vanquish his opponent with relative ease. Go Rafa Go!
To watch Stefanos Tsitsipas give one of the 'weirdest' interviews ever following his own victory against Giles Simon this week, click HERE.