It's no secret that R Kelly is a sexual deviant who fancies underage females, but it now turns out he's an equal opportunity paedophile after it was revealed he (allegedly) sexually abused young boys as well as girls.
Featured Image VIA
As reported by the The Independent, R Kelly is facing fresh abuse allegations, including that he had a sexual relationship with a 17-year-old boy he met in a Chicago McDonald's in 2006.
Evidence will be heard at Kelly's trial in Chicago, involving the following…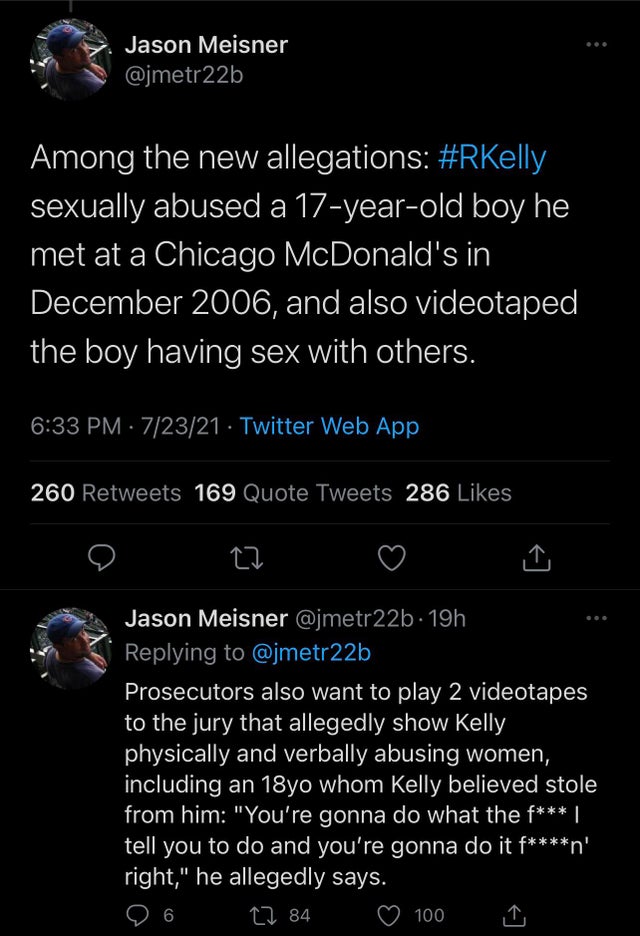 After offering to help the 17-year-old boy with his music career, Kelly is said to have propositioned and had sexual contact with him while he was still underage. Kelly initially invited the lad to a party after meeting him at McDonald's, but when the boy turned up with his parents, Kelly asked him to come alone next time.
Prosecutors say Kelly invited the boy to his studio, "under the guise of helping and mentoring John Doe #1 with his musical aspirations".
"Kelly also asked John Doe #1 what he was willing to do to succeed in the music business and clarified that he wanted John Doe #1 to engage in sexual contact with Kelly. With that backdrop, Kelly then engaged in sexual contact with John Doe #1, in violation of Illinois law."
Prosecutors say the boy introduced Kelly to another male friend, who was either 16 or 17, with whom the singer also had a sexual relationship with.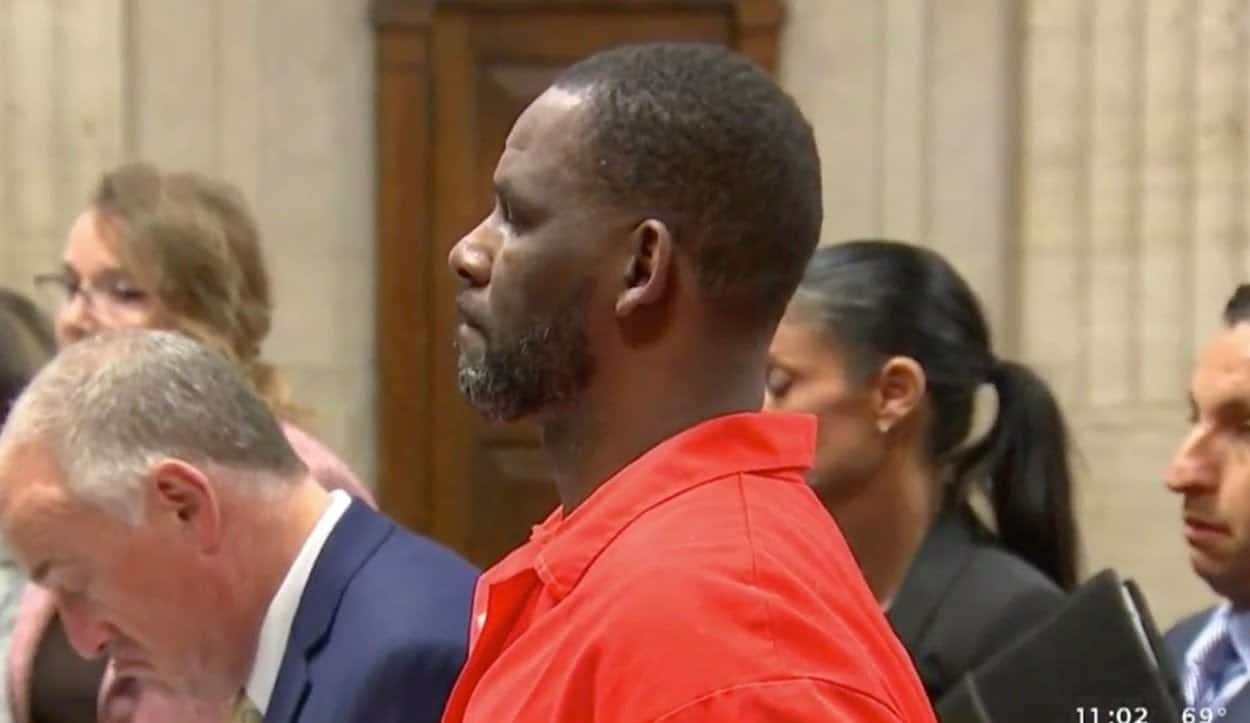 Despite a court filing spanning 55 pages, and including 20 female victims and two male victims, R Kelly still denies ever abusing anyone. The first R Kelly underage sex story broke way back in 2002 when that video of him urinating on a young girl made its way online. It's taken almost 20 YEARS for the first male victim to come forward. Who knows how many more victims are out there?
Crazy also to think how many people protected and enabled this sick f*ck for so many years. Just ruining these young kids' lives forever. We'll have to wait and see how this pans out when R Kelly faces the courts on August 9.
Meanwhile, Mr Kelly is having a hell of a time dealing with Latin Kings who want to kill him in prison. Turns out gangsters serving life sentences aren't particularly fond of paedophiles. Who knew?