A Latin King gang member tied to two murders (probably more judging by his tear drop tattoos) wrote that "the government made me attack" R Kelly and that he did so "in hopes of getting spotlight attention and world news notice to shed light on" alleged government corruption.
Featured Image VIA
Jeremiah Shane Farmer, 39, is in jail convicted of a racketeering conspiracy involving two 1999 northwest Indiana murders, which he carried out in particularly brutal fashion:
Records show Farmer was convicted last year of a racketeering conspiracy that involved the June 25, 1999, murders of Marion Lowry, 74, and Harvey Siegers, 67, at their Hammond business, Calumet Auto Rebuilders. The feds say the men were beaten to death with a hammer.
Blimey. Imagine this guy coming at you with a hammer: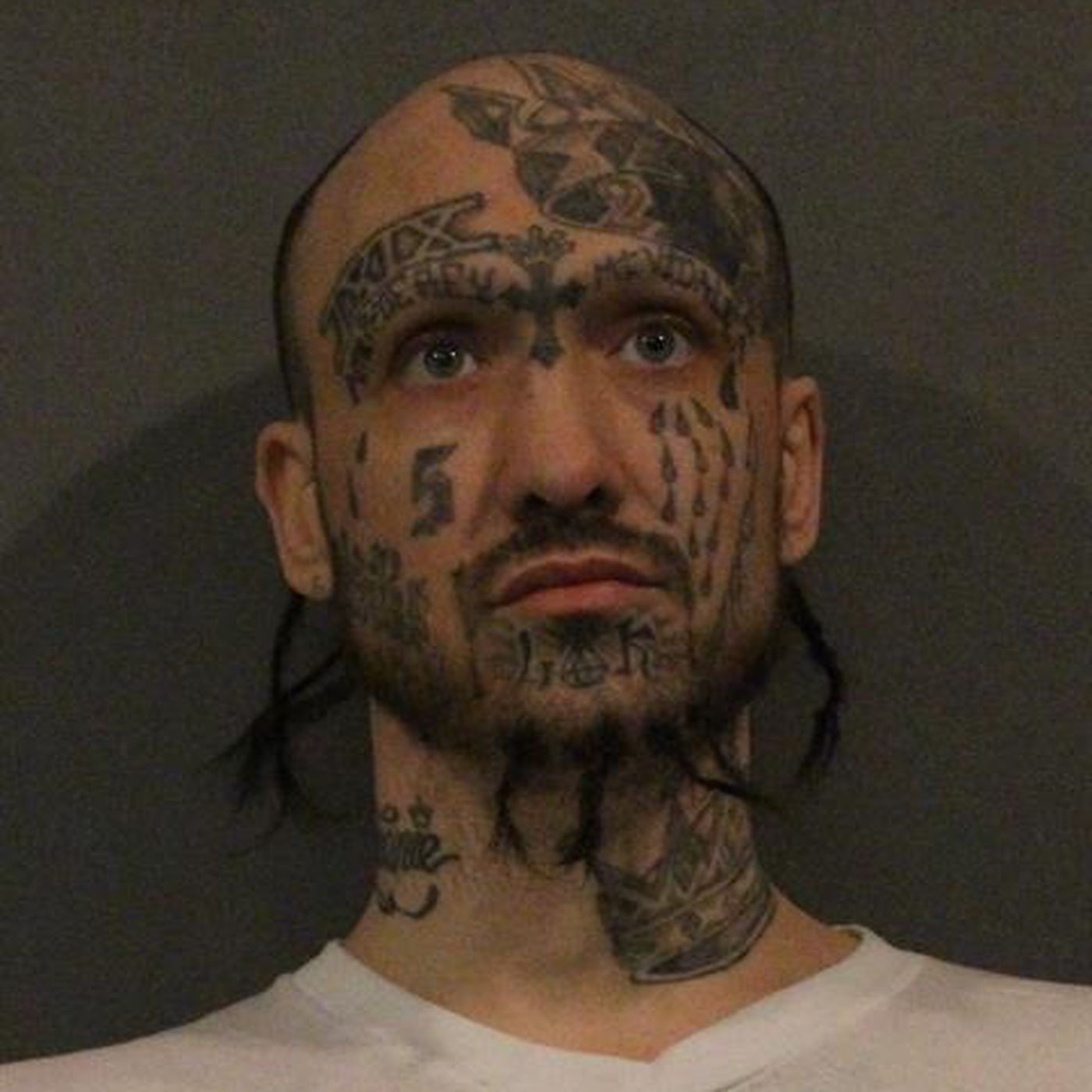 Farmer confessed to attacking R Kelly in a six-page document filed Tuesday with the 7th U.S. Circuit Court of Appeals.
Records show Farmer is representing himself (lol – that should be good) and is still detained at the Metropolitan Correctional Center, where R Kelly is also being held. Original reports claimed he had attacked R Kelly because he was annoyed by protests supportive of him outside the prison forcing inmates into lockdown, although you'd think it was the fact R Kelly is a celebrity paedophile that would make him a prime target for people like Farmer. Maybe that's not something he has a problem with?
As per the Chicago Sun-Times, an incident report states a prison employee had been trying to meet with Farmer on the day he attacked R Kelly. The employee wrote that Farmer "left the office against my order to stay."
He followed Farmer as he entered a section of the jail to which he had not been assigned, then heard a disturbance coming from a cell. When he opened the cell door, he spotted Farmer "who appeared to be on top of" Kelly "on the lower bunk in the cell."
"Inmate Farmer appeared to be punching inmate Kelly repeatedly in the head and torso," the prison employee wrote. He used pepper spray to end the assault.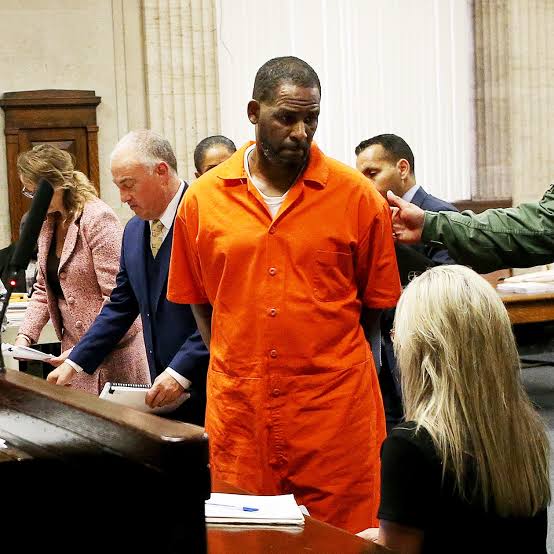 So there doesn't seem to be any elaboration from the report on the government 'making him' attack R Kelly, but I think he means he felt compelled to attack him so that he could have access to news outlets to expose government corruption. Which… he hasn't done? Or maybe there's more he's written in that 6-page report that hasn't been made public, maybe because he's onto something but most likely because they're the ramblings of a maniac.
Either way, imagine how hard R Kelly pooped his pants (or peed most likely) when he saw this guy coming at him. I count 18 tear drops on his face which means he's killed so many people he may as well get a waterfall tattoo at this point. It could also mean he's a very sad man and wants everyone to know? Who knows. What I do know is that this guy is utterly terrifying. Wouldn't wanna be R Kelly these days, that's for sure.
For R Kelly's ex-girlfriend's story about him forcing her to eat his shit, click HERE. Dude has some serious issues.