Quentin Tarantino has long talked about how he thinks that all great directors only really have ten movies in them and also how he always wanted to make a 'Star Trek' movie, so the question on the lips of all his fans after 'Once Upon A Time In Hollywood' is whether or not this 'Star Trek' movie will end up being his grand finale?
Featured Image VIA
Weirdly enough, it sounds like he's really into it and the movie will actually be some kind of gangster movie in space. But you didn't see that coming hey? Here's what Deadline had to say about it:
Deadline's report reveals Tarantino's movie "is based on an episode of the classic 'Star Trek' series that takes place largely earthbound in a 1930s gangster setting."

The episode in question is most likely "A Piece of the Action," the 17th episode of the second season of "Star Trek: The Original Series." The installment aired January 12, 1968 and found the Enterprise crew visiting a planet with an Earth-like 1920s gangster culture. That Tarantino's "Star Trek" idea was a gangster movie isn't too surprising, as the filmmaker revealed in an interview with Deadline in July 2019 that his plan for "Trek" was to bring in some "Pulp Fiction" elements.

"I don't know if I'll do it or not," Tarantino said at the time. "I've got to figure it out, but Mark wrote a really cool script. I like it a lot. There's some things I need to work on but I really, really liked it."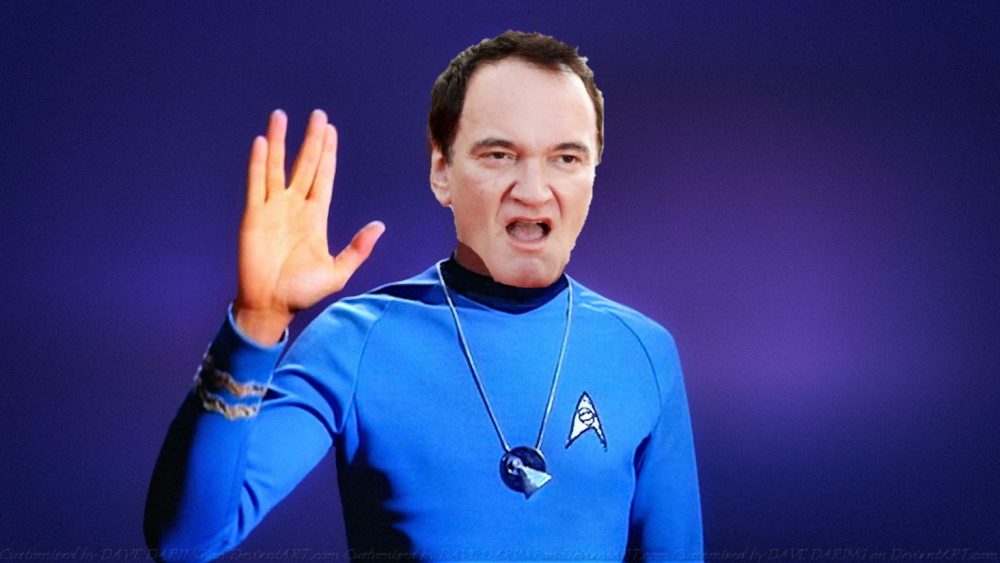 I mean that isn't how I imagined a Tarantino 'Star Trek' movie at all, but I suppose it makes the most sense given his background. My initial thoughts are it's just going to be a really long seen in some kind of saloon bar when the natives are trying to determine whether or not Captain Kirk is an alien before he eventually blasts them with a zapper and there's a bloody shoot out, which admittedly doesn't sound bad, although I've kinda seen that in every Quentin Tarantino film by now. I suppose one more can't hurt.
For more of the same, check out Tarantino revealing how all of his movies are connected. Thanks for that big guy.