All the hype right now around Quentin Tarantino is regarding his excellently reviewed new movie Once Upon A Time In Hollywood, but it turns out that the man himself isn't too bothered about that and has instead turned his attentions his hsi next project.
Featured Image VIA
Collider is reporting that this will take the format of a sequel to Django Unchained which will see the titular character team up with none other than pulp western hero Zorro – probably most well known to people reading this from Antonio Banderas' portrayal of him in the late 90s/early 00s. A Django/Zorro comic book was actually released in 2014 and was co-written by Tarantino and he'll probably take inspiration from this, although it's being reported that he's teaming up with stand up comic star Jerrod Carmichael to write this one. Weird choice but hey you never know.
Here's what Collider is saying about what Django and Zorro will be getting up to on their little adventure: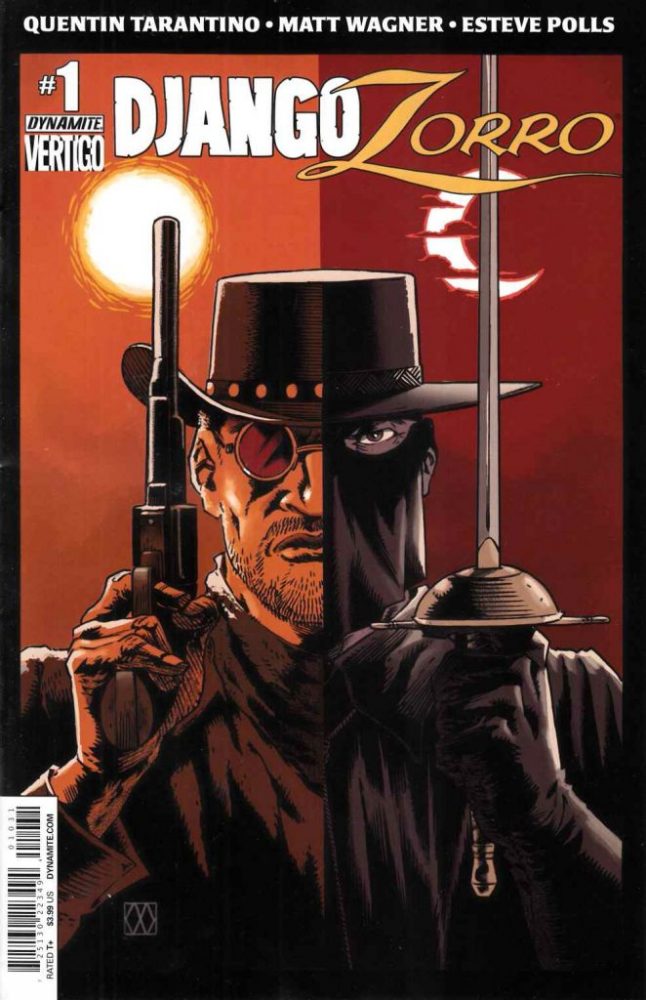 After safely settling his wife, Broomhilda, near Chicago, he takes to the road once again, sending her funds whenever he completes a job.

It's by sheer chance that he encounters the aged and sophisticated Diego de la Vega — the famed Zorro — and soon finds himself fascinated by this unusual character, who can also hold his own in a fight.

It's not long before Django becomes Diego's 'bodyguard' and joins him on a mission to free the local indigenous people from slavery.
Sounds like it's going to be a fun time there for sure doesn't it? We're probably not going to see this on the big screen for another two or three years at least, but I suppose it's good to know that Tarantino's on a bit of a roll isn't it? Wait and see. Or read the comic book I guess.
For more of the same, check Quentin and Margot Robbie shutting down a reporter at the recent Cannes Film Festival. Legends.