We all know Putin is a fearless bastard. He's one of those rare politicians who doesn't try to please people by lying through his teeth. That's not to say he doesn't lie, because he definitely does. Just not about what he thinks. The guy really just doesn't seem to give a fuck about anyone's opinion other than his own.
Featured Image VIA
What's more, he manages to do it in such a badass way that it's almost impossible to find it annoying, unlike Donald Trump, who just comes across as a racist asshole.
Putin is also known for a terrifying quote or two, and he's just dropped another massive bomb on us – almost literally.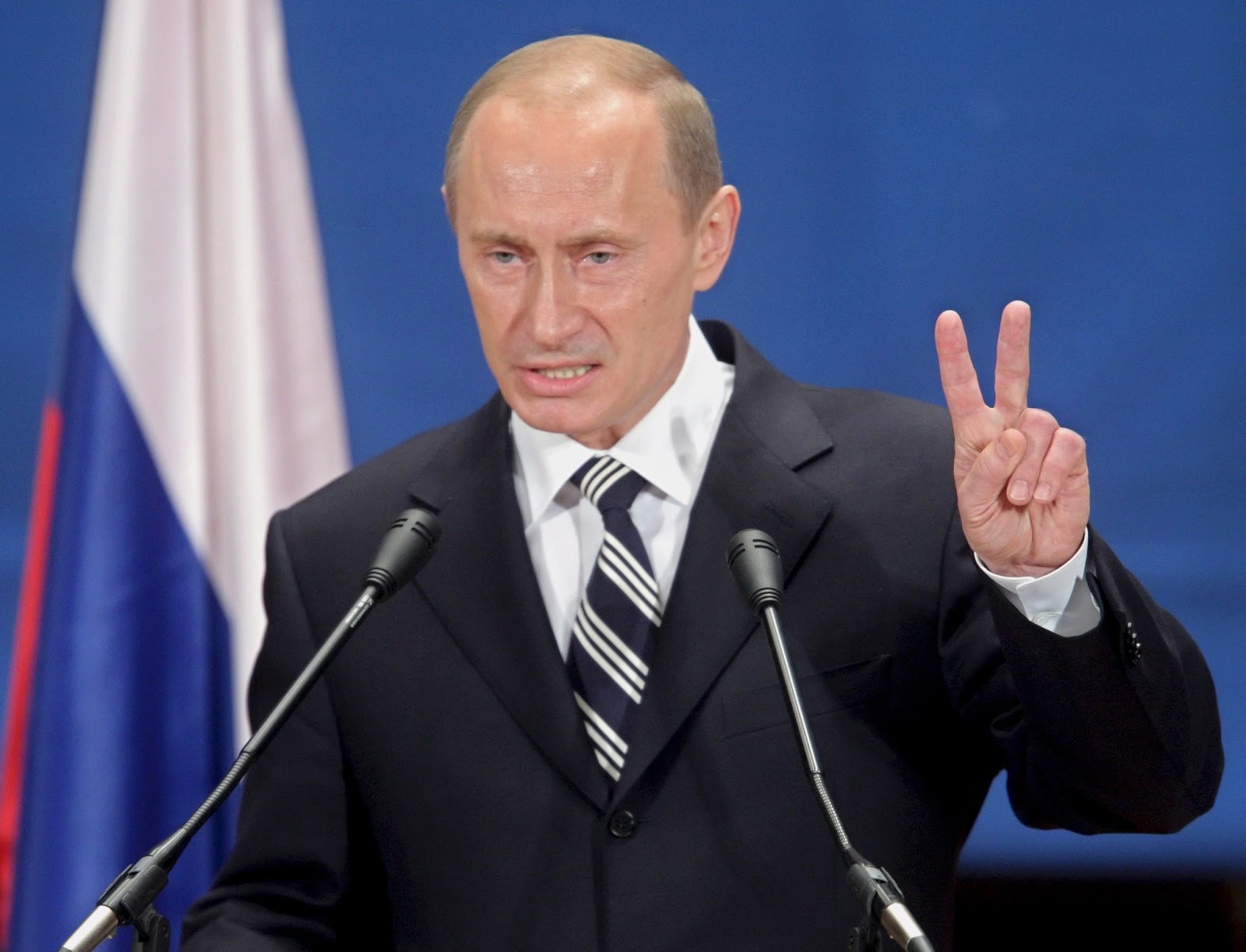 Whilst discussing his military campaign in Syria, the Russian President casually mentioned that the weapons being used could easily 'be equipped with special nuclear warheads.' He didn't commit to anything but it certainly sounded threatening.
In his meeting with Russia's Defence Minster Sergei Shoigu, he discussed the current effectiveness of the campaign, before following up with the nonchalant remark:
Image VIA
Both the Calibre missiles and the Kh-101 rockets are generally showing very good results. We now see that these are new, modern and highly effective high-precision weapons that can be equipped either with conventional or special nuclear warheads.

We do not need that in fighting terrorists, and I hope we will never need it.

Overall, this speaks to our significant progress in terms of improving weaponry and equipment being supplied to the Russian army and navy.
His comments come just after a Russian based firm Rosatom halted construction at Turkey's first nuclear power plant.
Let's hope that this is just an empty threat, but if this video of Russia bombarding Syria is anything to go by, Putin certainly means business.