Akinwwale Arobieke – who's been described as a modern day bogeyman – was yesterday convicted of breaching his Sexual Offences Prevention Order (SOPO) by as he was found guilty of touching a student's muscles on a train from Manchester Piccadilly to Colwyn Bay.
In case you haven't heard of the guy Arobieke – who is also known as Purple Aki – has an 'unusual interest in muscles, the development of muscles and the potential of young men to improve their physique' and has been convicted of several counts of measuring and touching the biceps of young men. He's basically a complete weirdo.
On this occasion, the 21 year old student was apparently asked by Arobieke to flex his muscles and his biceps, before he asked to touch it and then produced a measuring tape and measured it. At the time the student thought it was kind of weird but really thought nothing of it – it was only later when he read up on the dude on Wikipedia that he decided to report it to the police.
Featured Image VIA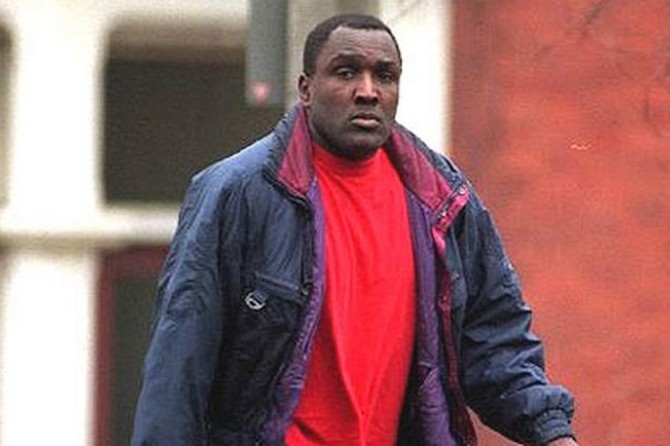 Image VIA
On his part, Purple Aki – who was upset that he was referred to by this nickname on many court documents during the trial – decided to defend himself (never a good idea) and argued that he hadn't done anything with this student and that the British Transport Police had decided to set him up because of his notoriety. He also said that the student was encouraged by the police to make the complaint and argued that there was a witch hunt against him. Despite his pleas, the jury found him unanimously guilty and he'll be sentenced at a later date.
To be honest, Purple Aki is obviously a complete headcase and it seems kind of stupid that his argument in the case was that the police were trying to set him up – surely the police have better things to do rather than target some nutcase who gets off over touching and measuring people's muscles? You would like to think so anyway, although judging by this video maybe they actually aren't.