Who says racism can't be a good thing? 34-year-old Dennis Carre from Ireland showed up to the Cannes Film Festival and Monaco Grand Prix with a pair of cheap sunglasses and a fake Korean accent and ended up drinking for free all night. He had security following him everywhere, and left with a ton of freebies and goodie bags. All because people think Koreans all look the same.
☛ Next: The Miss Korea 2013 Finalists All Used The Same Plastic Surgeon
Me and @psy_oppa at the @Chopard party in #Cannes!! Xx pic.twitter.com/uMFxT8W1cR

– Naomie Harris (@NaomieHarris) May 21, 2013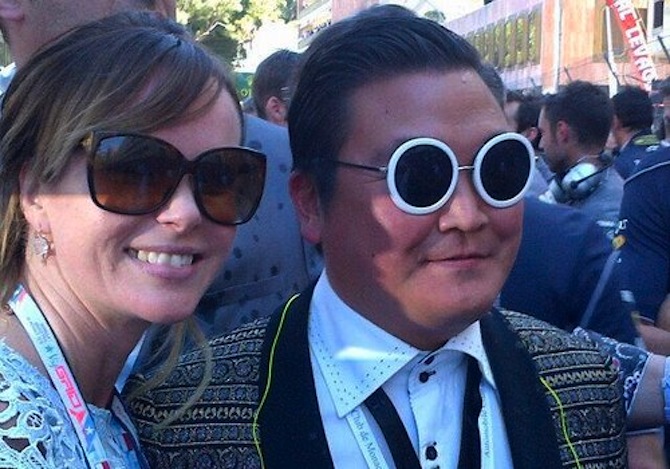 Using the same racist theory, all I need is to sort out my six-pack, get a dodgy haircut and carry some Kleenex around with me and everyone will think I'm Peter Andre! Do people want Peter Andre at Cannes?
☛ More Lookalikes: Fake Ryan Gosling Is Enjoying Life
Dennis is looking to get work as a PSY impersonator, and this is as good a CV as you can get.