The reality and truth of pro wrestling often dwarves the ridiculous storylines that you see played out on television and this was never more true than the tragic and senseless death of Owen Hart which saw him fall from the roof of the arena and smack his head on a turnbuckle during a live PPV event.
Featured Image VIA 
Owen was playing the character of the Blue Blazer – a weird superhero that encouraged people to drink their milk – and because of this he was sometimes lowered down from the roof of the arena. The day of the Over The Edge PPV, somehow the release mechanism on his harness was opened early – or some say he wasn't ever even wired up properly – which caused him to fall tragically to his death.
The PPV infamously continued whilst Owen received treatment at a nearby hospital, but it was later announced that he had passed away. I remember the day pretty well – I went into school and everyone was talking about it and we even had a one minute silence for him before we played football that day as well. It was very sombre although some dickheads who didn't get wrestling were laughing about it like they always do. RIP Owen Hart.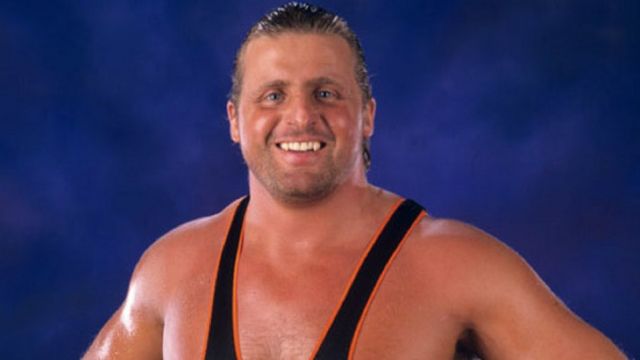 Owen was never one of the most popular wrestlers but he had a great technical flair in the ring and undoubted charisma – there's not really much doubt that he would have been a world champion in his career at some point had he not met his untimely end. Here are a couple of his best matches and moments in tribute to him:
Yeah to be honest they might not be some of his best matches but they're just the ones I could find on YouTube. Shame they don't seem to have the full body of his match against Bret at WrestleMania X anywhere, but you can still see on these what a great wrestler he was and how funny he was on the mic. RIP to a true legend of the game that was taken from us way too soon.
For more of the same, check out Hulk Hogan V The Rock at Wrestlemania. What a match that was.