We've done a few Pro Wrestling Flashbacks on Sick Chirpse, and with Wrestlemania right around the corner why not look at one of the most iconic matches that ever took place at Wrestlemania.
Featured Image VIA
The story is simple: Hulk Hogan and The Rock face off in a match for the first time ever. Two of the biggest stars in wrestling each representing a different generation. The atmosphere inside Toronto's Skydome with 68,000 people is absolutely electric.
What an iconic moment. Love how happy Hogan is when he realises the crowd is on his side and how nuts everyone goes when he shoves Rock down and Hulks up. You can't get the ending to this match on YouTube but you can see it in full on the Network or download it I guess.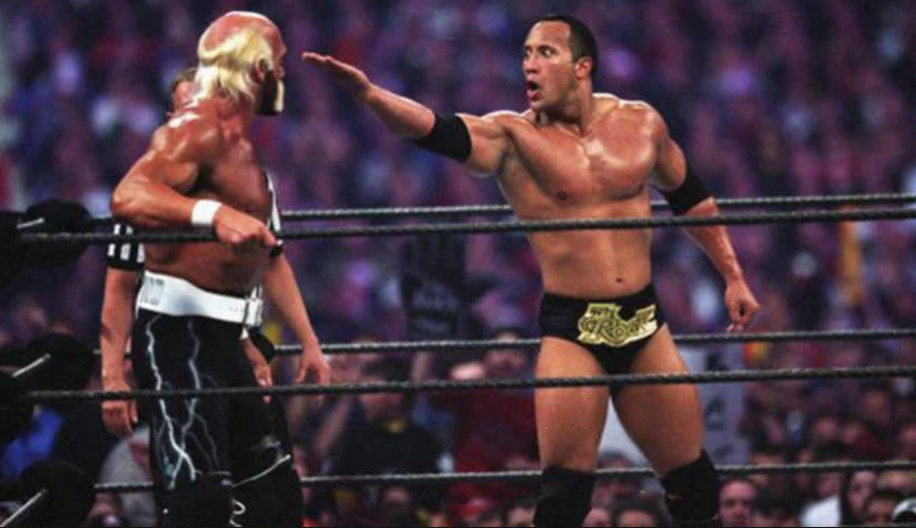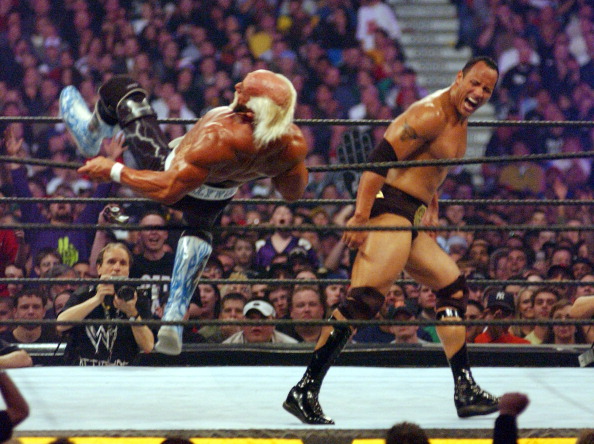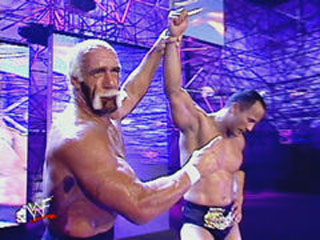 Previously – Papa Shango puts a curse on the Ultimate Warrior and Honky Tonk Man breaks Jake The Snake's neck with a guitar.