We've been following the story of 30 year old Paul Fitzgerald's murder trial over the last week as the jury were tasked with determining whether he was guilty of murder after he raped and strangled a man labelled 'Britain's Worst Paedophile' whilst the two were both serving sentences in HMP Full Sutton.
Featured Image VIA
Fiztgerald admitted that he had tortured and killed Richard Huckle – pictured below, who himself had abused nearly 200 children and was writing a paedophile manual to help other perverts get away with similar acts – but denied the murder charge, arguing that his medical conditions had impaired his ability to exercise self-control. These included mixed personality disorder, psychopathy and gender identity disorder which he claimed meant that he didn't look at people as human beings, didn't feel bad about hurting them and didn't have the capacity to feel remorse.
That's not a bad defence to be fair, but I'm not sure if it legitimately gets you off a murder charge. The jury at Hull Crown Court weren't convinced either and it only took them an hour to find Fitzgerald guilty and it probably also had something to do with the words of his prosecutor Alistair McDonald QC, who said the following: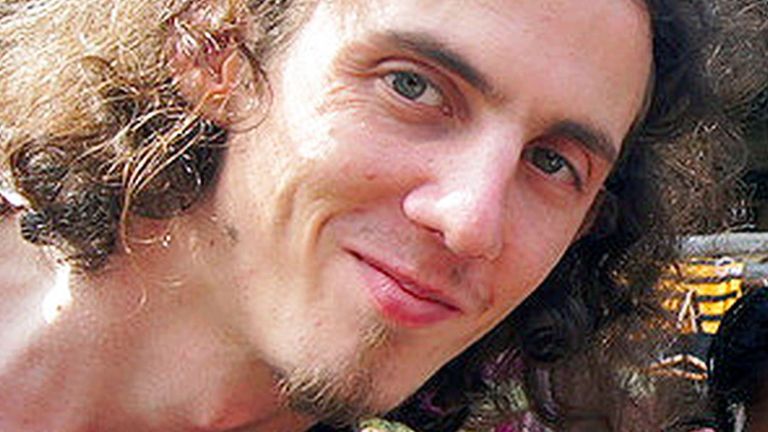 He felt that it was poetic justice and he wanted Richard Huckle to feel what all those children had felt.

He said that Richard Huckle was a man who raped and abused children for fun and that he suspected that Richard Huckle had done more than merely rape his victims.

The insertion of an object into his anus, and possibly into his brain as well, was, say the prosecution, a form of punishment associated with the offending which had led Mr Huckle to prison.
Fitzgerald took a number of weapons he had made himself to Huckle's cell, including a melted toothbrush with a screw inside and then bound Huckle's hands and feet and proceeded to torture him.

This was a carefully planned and executed attack, in the course of which Mr Huckle had been subjected to a prolonged attack also designed to humiliate and degrade him.

He later told staff at the prison that he enjoyed it and would have gone on to kill other inmates but he was having too much fun.

He murdered Huckle in cold blood and would like to have cooked parts of his body.
Yeah, however much of a monster Huckle was I think that Fitzgerald is definitely somewhere on the spectrum too, so it's no surprise that he was found guilty of murder even despite his underlying conditions. I'm sure many of us would say that Huckle probably deserved the treatment that he was subjected to at the hands of Fitzgerald, but I doubt that any of us would ever dream of carrying it out ourselves. That's why he's a murderer and you can't really argue with the verdict.
Fitzgerald will be sentenced today but it's safe to say that'll be spending a lot more time locked up in prison. Hopefully he'll be in solitary confinement or at least better supervised than he was previously to ensure nothing like this happens again. What an absolutely horrific and brutal story.
For more of the same, check out this video of a paedophile hunter who fell over and bust his face when he was running away from vigilantes. Ouch.