I've seen enough TV shows and movies about prisons to know that all kinds of trouble goes on inside them, but this story about a prison guard named Randy trading McDonald's for sex with a female inmate has to be one of the silliest.
Featured Image VIA
54 year old Randy Beehler was transferring the unnamed prisoner in Minnesota when he decided to stop at a McDonald's drive thru. She said that she would do anything for something to eat and Randy asked her if that included fooling around. Next thing you know she's sucking his dick in exchange for a Big Mac.
Beehler told the prisoner that she would get into trouble if she snitched on him, but nevertheless she went to the authorities the day after to report his behaviour. He initially denied that the incident ever happened, but later admitted that he bought her food in exchange for sex acts and was jailed for 120 days. Bet that's gonna be a fun incarceration for the guy!
Anyway, Dakota County Attorney Kathy Keena said the following: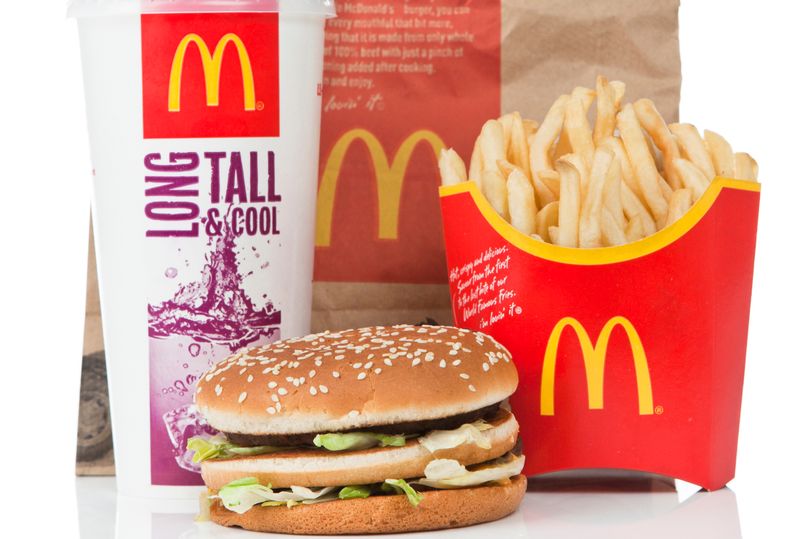 I am pleased Mr. Beehler is being held accountable for his actions.

As an employee of the Minnesota Department of Corrections, Mr. Beehler was entrusted with the victim's care and protection while transporting her to the Hennepin County Jail.

He violated his position of authority by engaging in sexual acts with a woman who was in a very vulnerable situation.
Yeah I gotta say I agree with her analysis of the situation, but I doubt that this is the first time anything like this has happened in the American jail system so I'm surprised that this is even a story really because something like this probably happens every other day. That place is completely messed up.
For more of the same, check out this prison officer who was jailed after getting the cell number of his prison lover's tattooed on his leg. What a dumb moment.