You will have heard by now that American financier/global sex trafficker/sex offender Jeffrey Epstein was found dead in his prison cell, hours after documents were unsealed revealing politicians, including Bill Clinton, took private trips to Epstein's 'paedophilia island'. 
Featured Image VIA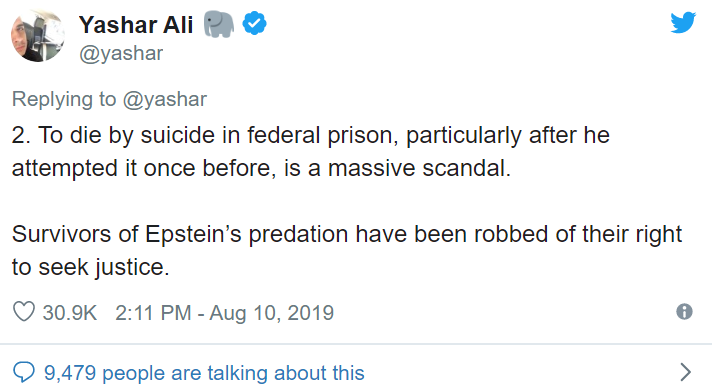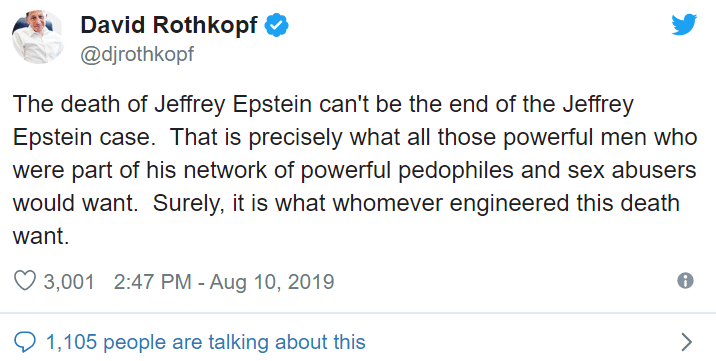 I don't even know that you can call the Jeffrey Epstein suicide a conspiracy, because literally everyone thinks it's obvious that this was a murder/assisted suicide that was planned and carried out by very important and powerful people. 
Think about it – a global sex trafficker who could implicate the richest and most powerful people in the world as paedophiles dies in his jail cell while under suicide watch on the same night the files are unsealed. Some people claim he was taken off suicide watch, which if true is even more suspect considering the unbelievable pressure and controversy surrounding his case.  
There are also rumours that the security cameras around Epstein's cell stopped working around the time he died, but there's no official confirmation about this yet.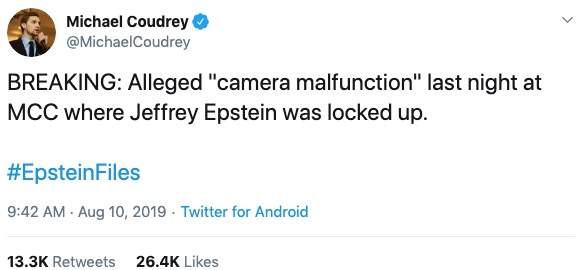 No one's even explained how he managed to kill himself, considering they take your shoelaces/bedsheets/anything you can hang yourself with when you're supposed to be on suicide watch. 
Was an 'inmate' sent in to murder Epstein? Did they just leave him the tools to kill himself? We can only guess because we sure as hell aren't ever going to find out the truth. 
What's nuts is that people are calling for the Department of Justice and the FBI to look into how this could be allowed to happen. Yeah, I'm sure they'll get right on it and won't be involved in the cover-up whatsoever.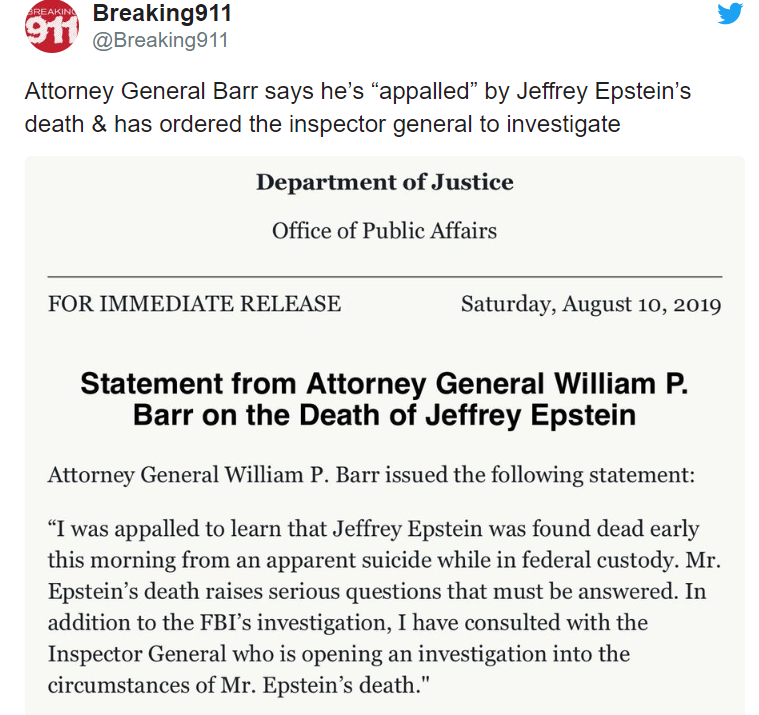 The good/bad news though is that the scumbag is dead. Good for obvious reasons but bad because his victims won't get to see him brought to justice. Also sucks that the people that could have been taken down with him will probably get away with it now. 
Luckily he also won't get to go through with his plans to freeze his penis and seed humanity with his DNA. Bloody weirdo.