The Premier League have disqualified the original winner of their 2019-20 Fantasy football league and deleted his fantasy team after a 'buddy' of his leaked racist messages he had sent about Raheem Sterling in a private Facebook chat.
Featured Image VIA
Aleksandar Antonov, who has a YouTube channel on Fantasy football called TooGoodFPL, was announced as the winner following the final round of Premier League games on July 26, finishing 18 points clear of second-placed Joshua Bull.
However, this week the PL confirmed that Antonov had 'been removed from FPL due to a breach of our terms', based on these comments he made on FB chat in his native Bulgarian tongue: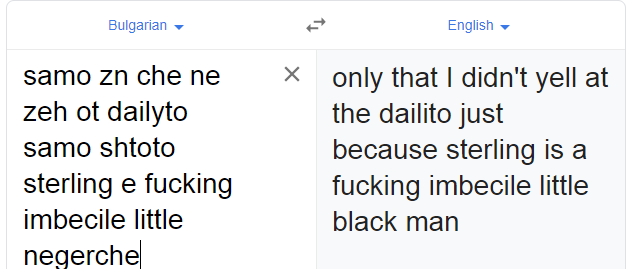 Yikes! I think we can all guess 'negerche' is the offending word there.
Whilst Antonov accepts the Premier League's decision to disqualify him, he did attempt to defend himself from accusations of racism on Twitter: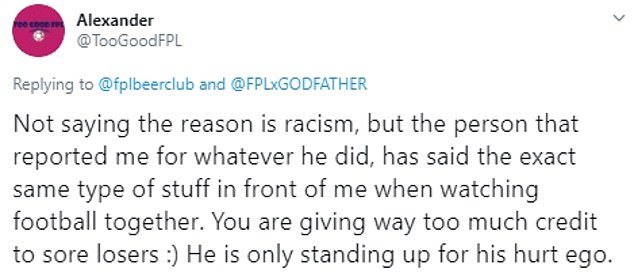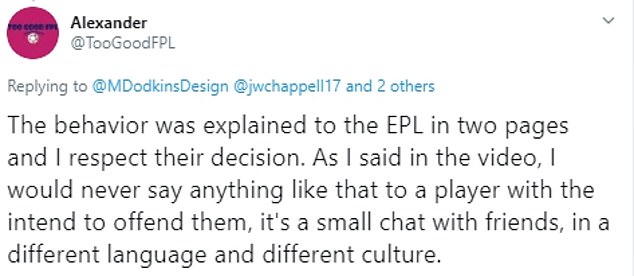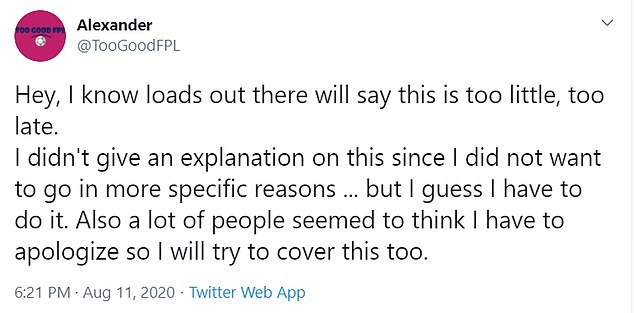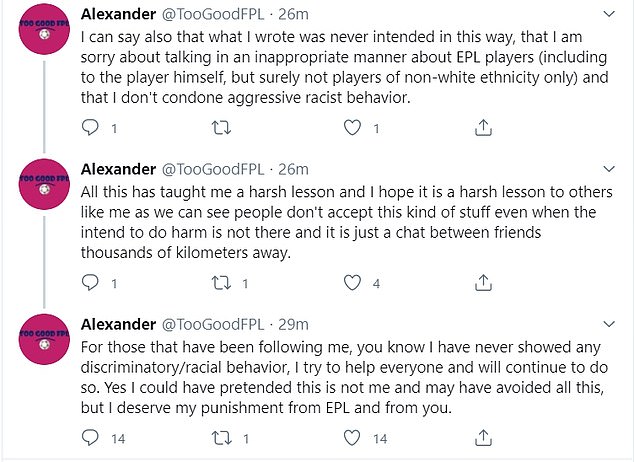 He also put out this video explanation:
So it looks as though Antonov will be missing out on the 2019/20 FPL 1st prize, which isn't too shabby considering the game has free entry…
1st Prize – 2019/20 Fantasy Premier League Champion
7-night break in the UK including VIP hospitality at two 2020/21 Premier League matches
A week's worth of experiences at popular tourist attractions courtesy of Visit Britain
Includes travel and 7 nights' accommodation
TAG Heuer connected watch
Copy of FIFA 20 and a games console
Nike manager jacket
FPL goody bag consisting of a rucksack, t-shirt, mug, water bottle, stress ball, pen, pad and key ring
One man's loss is another man's gain however, and the FPL have now awarded 1st place to the person who finished behind Antonov – Oxford University cancer researcher Joshua Bull.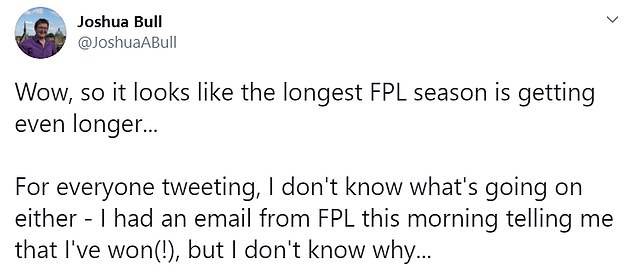 Following end of season checks, final standings have been updated. We can confirm that Joshua Bull is the official 2019/20 #FPL champion.

Congratulations @JoshuaABull 👏 pic.twitter.com/KsRO8yIi9W

— Fantasy Premier League (@OfficialFPL) August 11, 2020
Congrats to Joshua (for winning the FPL and for not being a racist) and as for Aleksandar Antonov – unlucky bud. Turns out there's no safe space for racist language in 2020, not even in private Facebook chats with your buddies who then go on to leak your messages to the world. It might seem a bit shady that the FPL could disqualify someone from their game for something said in a private chat outside of the app itself, but I guess they had to do something once the leaked messages were out there and especially in this current climate where we are trying to eradicate racism from football altogether. Don't be a racist prick in future – should be easy enough.
For the rugby lads being investigating after mocking their black teammate in a leaked WhatsApp group chat, click HERE. When will people learn eh?