An investigation has been launched after a black rugby player was mocked by his teammates in a WhatsApp group chat for Welsh club Pontarddulais RFC.
Featured Image VIA
George Mbofana, 22, originally posted in the group asking if players were allowed to train due to the current coronavirus restrictions. Another member of the group replied with: 'Any time #blacklivesmatter.'
When George questioned what that joke was about, things got worse: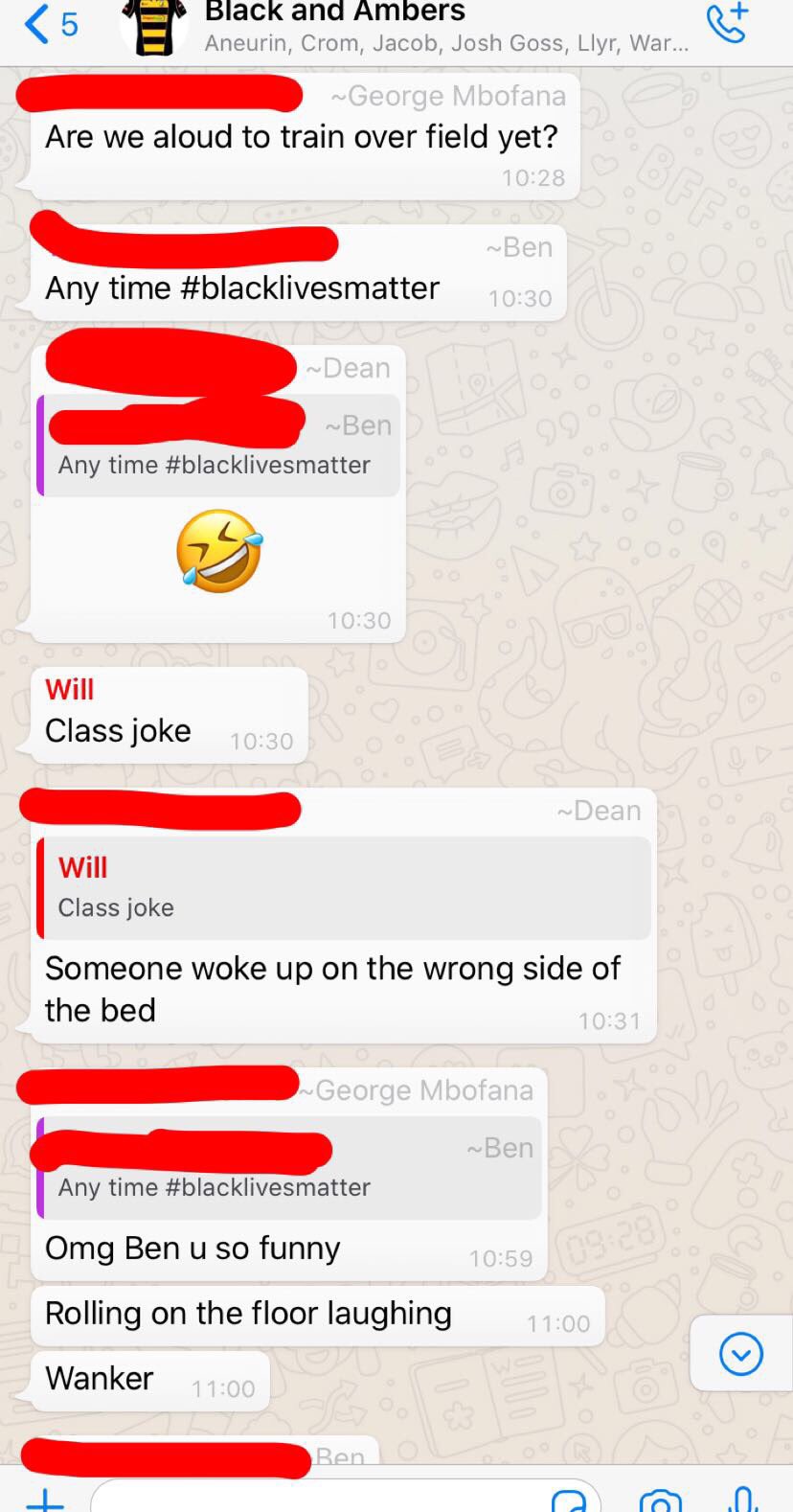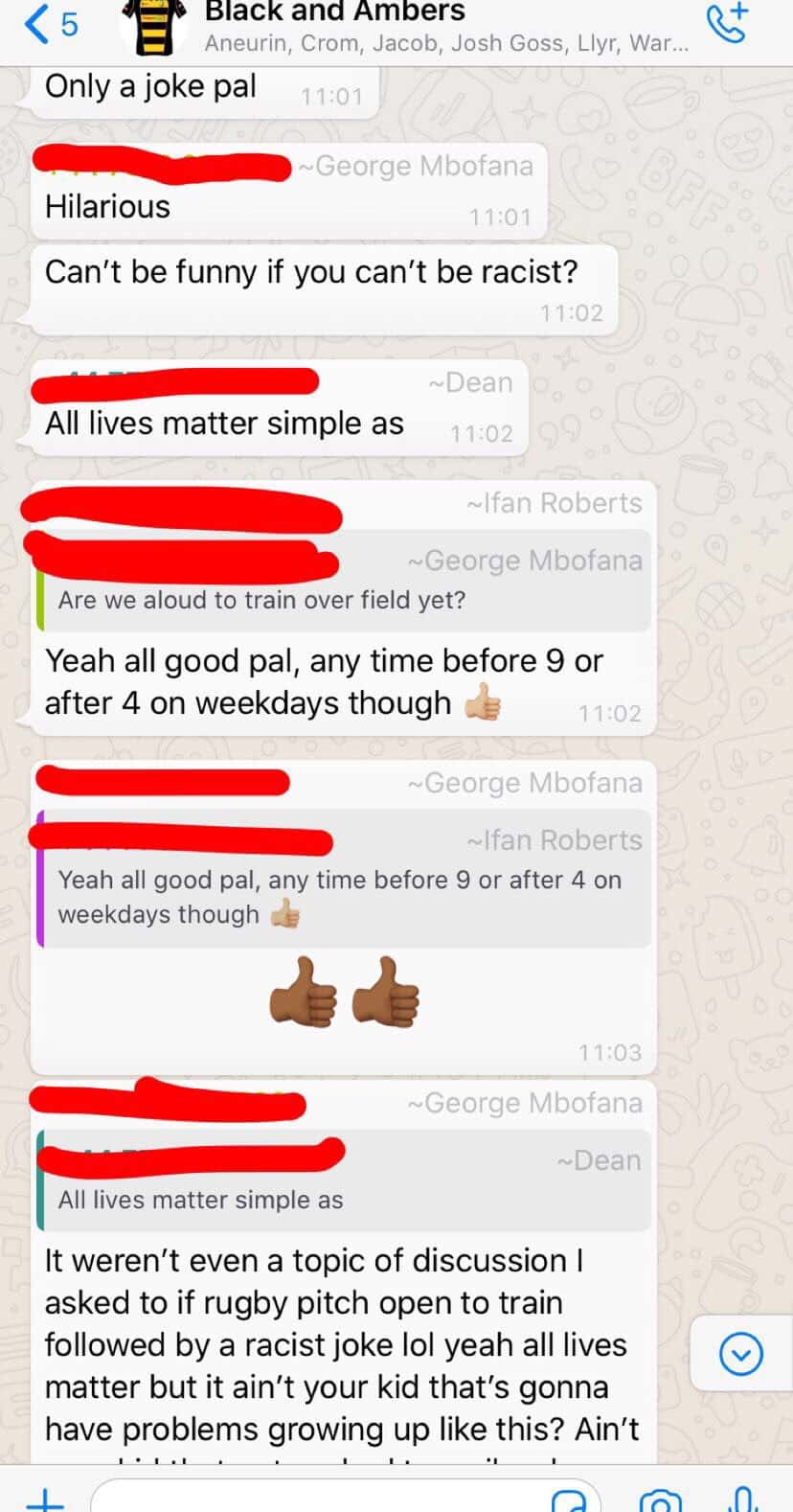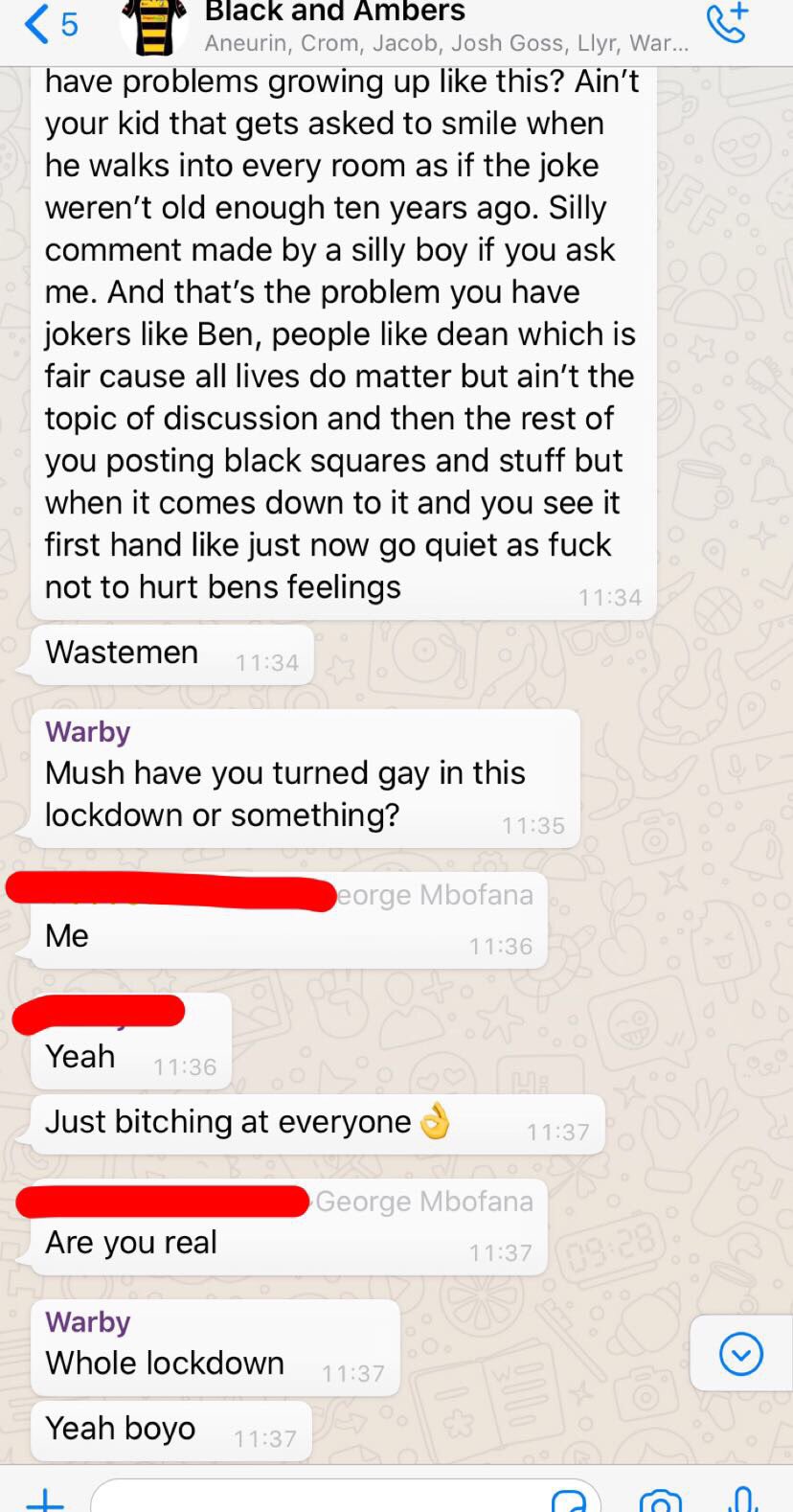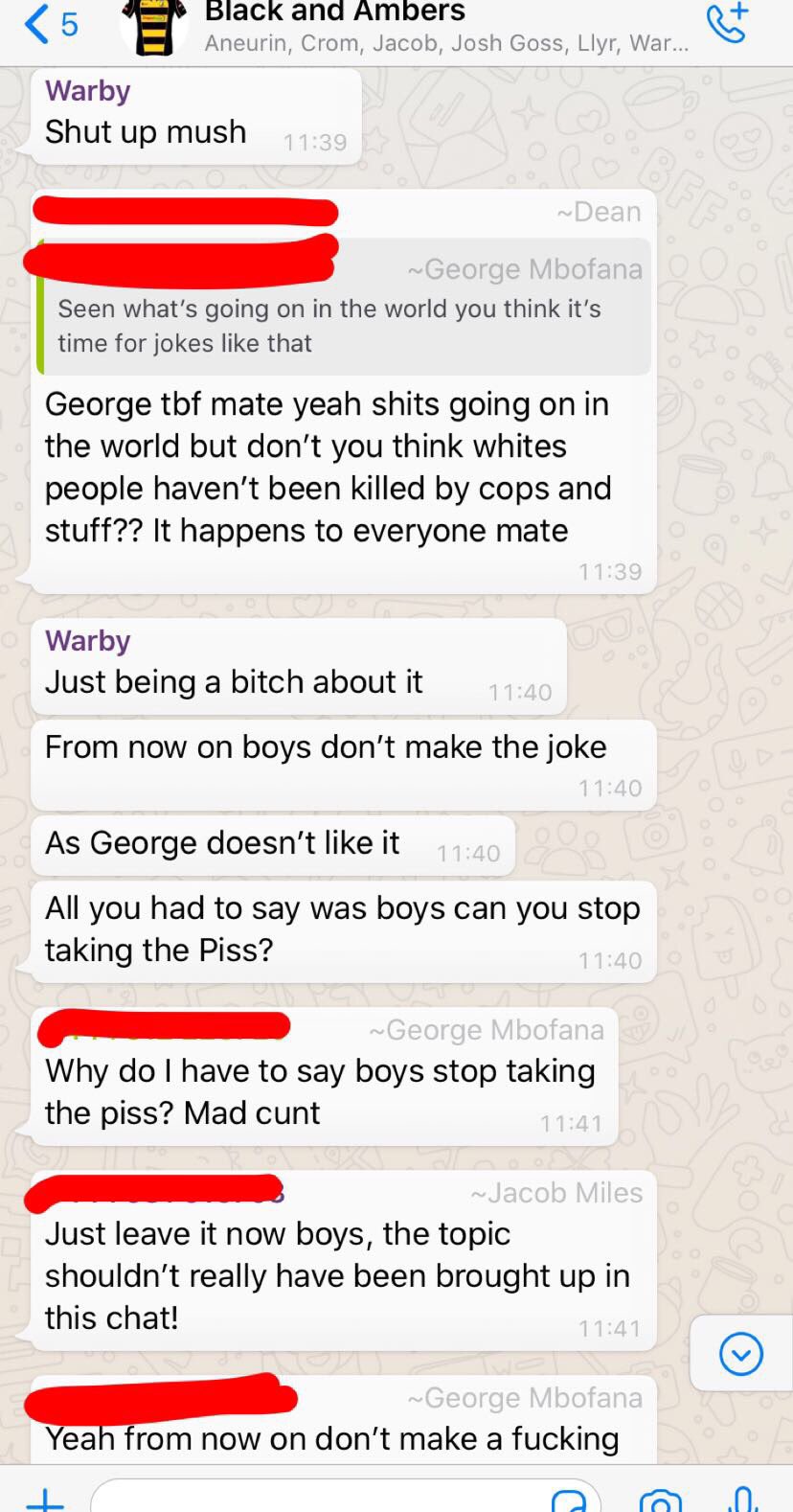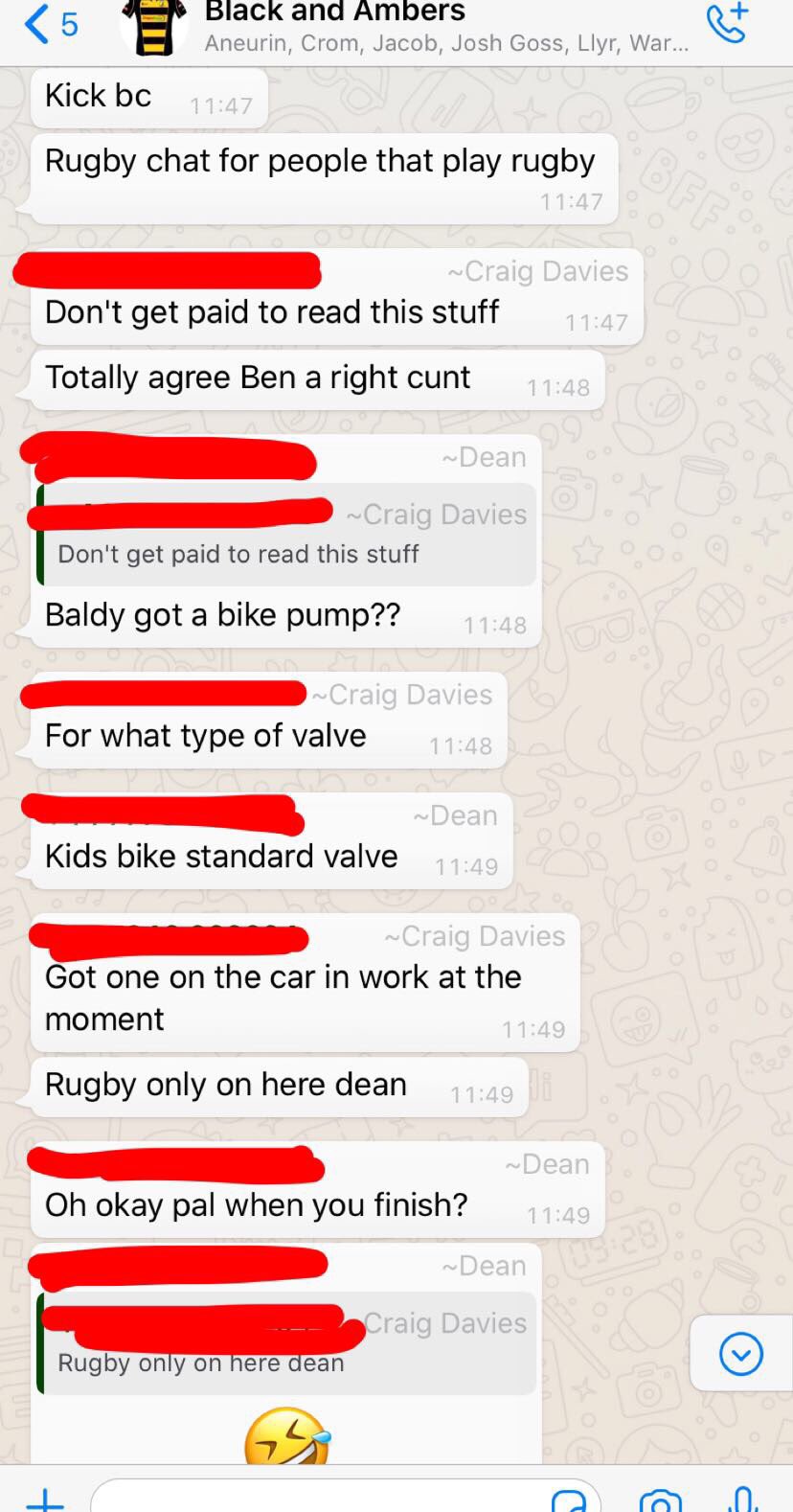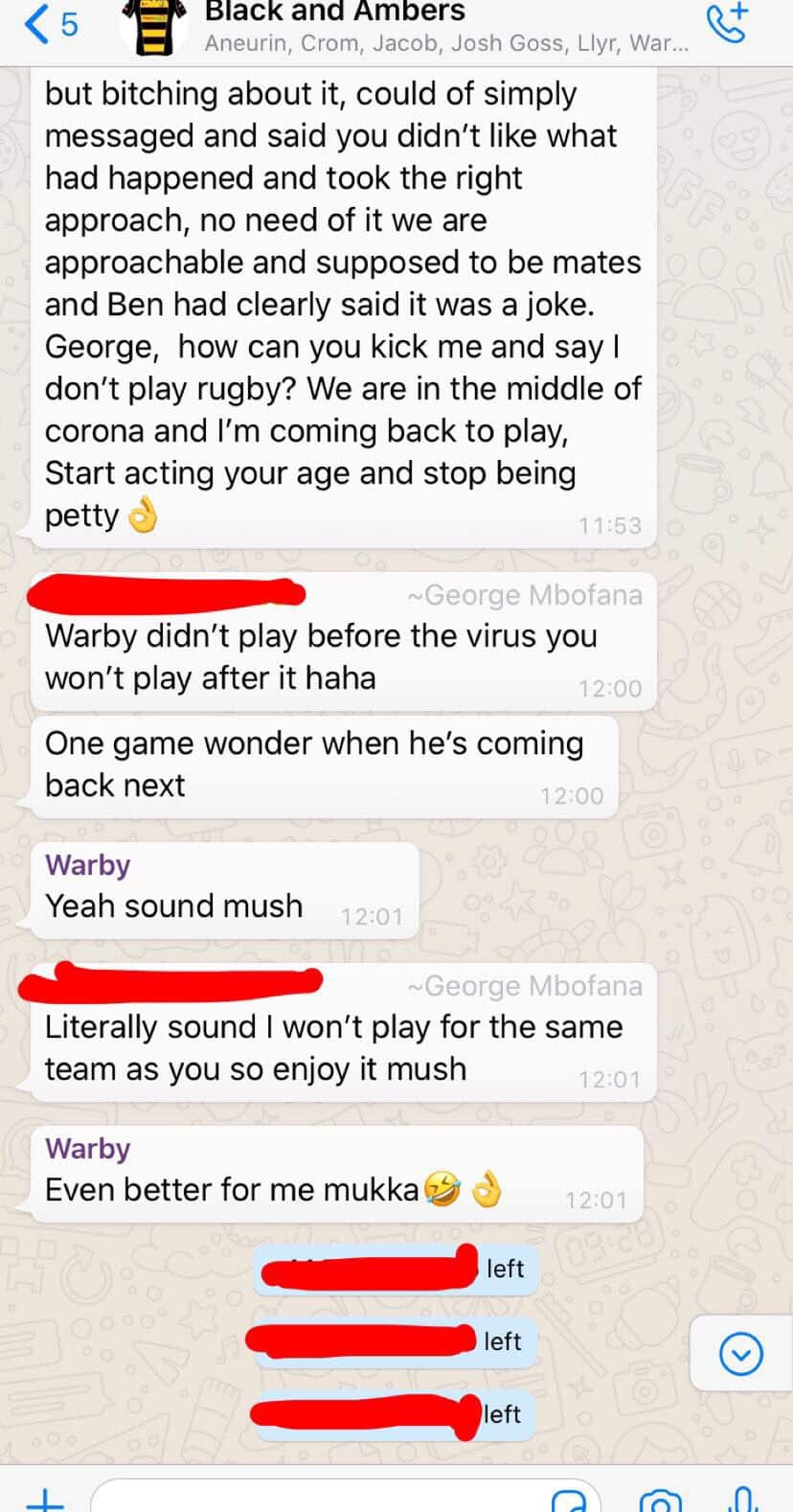 Yikes.
After sharing the screenshots on social media, George explained to Wales Online how angry he was with his teammates for posting about Black Lives Matter 'when behind closed doors they're just as bad':
Only one of the boys involved has actually apologised to me. I've argued with the other two since leaving the chat.

The lad who apologised did so straight away, he admitted he was bang out of order and he messaged me privately. That was fine. I accepted his apology.

They are supposed to be teammates, they're supposed to have my back. If I experience racism from another team, they'd be the first people to stick up for me. That doesn't give them the right to give it to me.
George says this isn't the first time he's experienced racism in the world of rugby, having previously been called a 'black pineapple' or 'burnt pineapple' when he wore his hair in dreadlocks, adding that he 'expects it' from other teams in the league.
It's important to call stuff like this out because any black player involved in rugby will have had snide little black comments and jokes.

You actually just have to learn to live with it. People don't always mean it in a harmful way but they need to understand that it's not okay to just go around making these jokes.
Pontarddulais RFC has now released a statement:
Pontarddulais RFC understand that some unacceptable remarks have been made by players from the club towards another player. These remarks were deemed upsetting and potentially racist in nature.

Pontarddulais RFC wish to make it clear that these remarks were made by individuals and such remarks will not be tolerated by the club. Pontarddulais RFC is committed in upholding the values of Rugby Union and officials are currently investigating the matter.

The club offers it's full support to those offended and will deal with the matter according to the wishes of the family involved.
George was unable to read this statement for himself however because when he logged onto Twitter, he discovered the club account had blocked him. WTF?
So yeah, there's a thin line between banter and being needlessly insensitive especially in locker rooms/Whatsapp groups, and it was definitely weird to say Black Lives Matter (and then All Lives Matter) when all George did was ask if it was OK to train. Pretty shocking that only one of his teammates have apologised to him for it. I guess that's why George felt he had no choice but to share the group chat with the world. He did acknowledge though that these texts weren't indicative of all attitudes in rugby:
Tbf it's only a few in the team this is I've had plenty of the boys message me checking up on me much appreciated boys♥️ still would like a new club

— Duvelli Appujelly (@GeorgeMbofana1) June 5, 2020
Fair play to George for speaking up.
To watch a rugby player slap his dislocated knee back into place and immediately jump back into the scrum, click HERE. Badass.