When you're buying furniture for your own place, you're eager to style the place in a unique way that exudes your personality, and what could be better than having lamps that look like skeletons for this task?
Images VIA
Pretty sure nobody has ever asked that question before, but the husband and wife team known as Zia Priven have decided to answer it by creating the life sized posable skeleton lamps that you can see in this post. The skeleton happily sits on a stand meaning that it's really easy to reposition it to look however you want, and it comes with a choice of either bronze, silver or off white 'bones' and a black or white lampshade.
Looks great don't you think?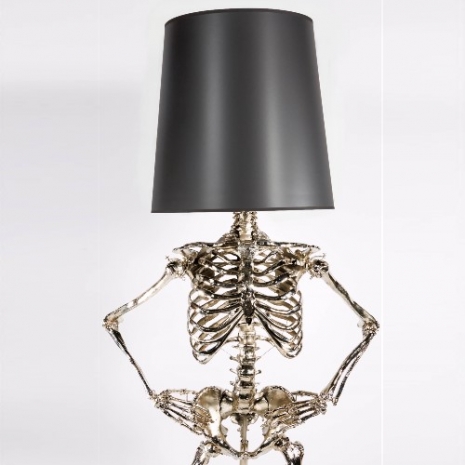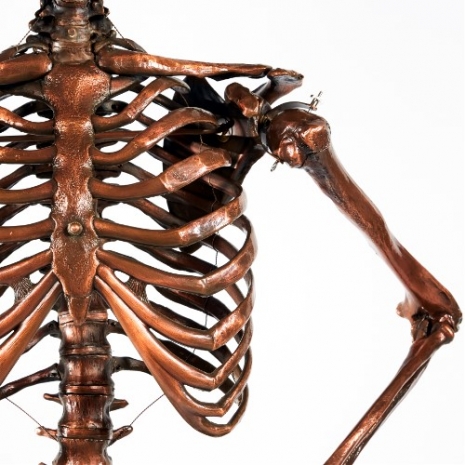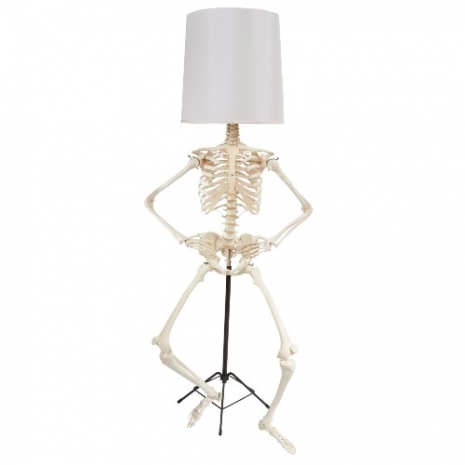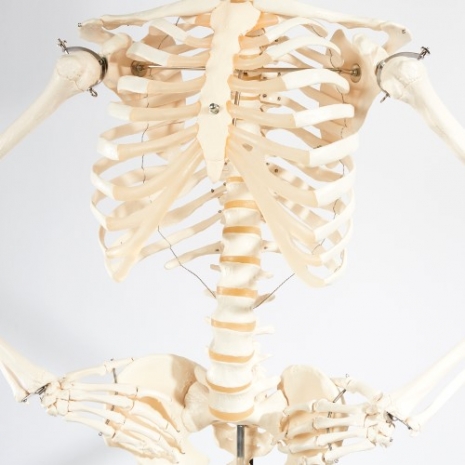 If that's got you all excited then you'll have to email Zia Priven yourself to find out how much they cost as there's no actual price listing on their website. I imagine they're going to cost an absolute bomb, but when anyone arrives at your house/flat surely their reaction is going to be enough no matter what the cost actually is? Think about it.
For more skeletons, check out what a sloth skeleton looks like. Absolutely terrifying.